The Best Body Muds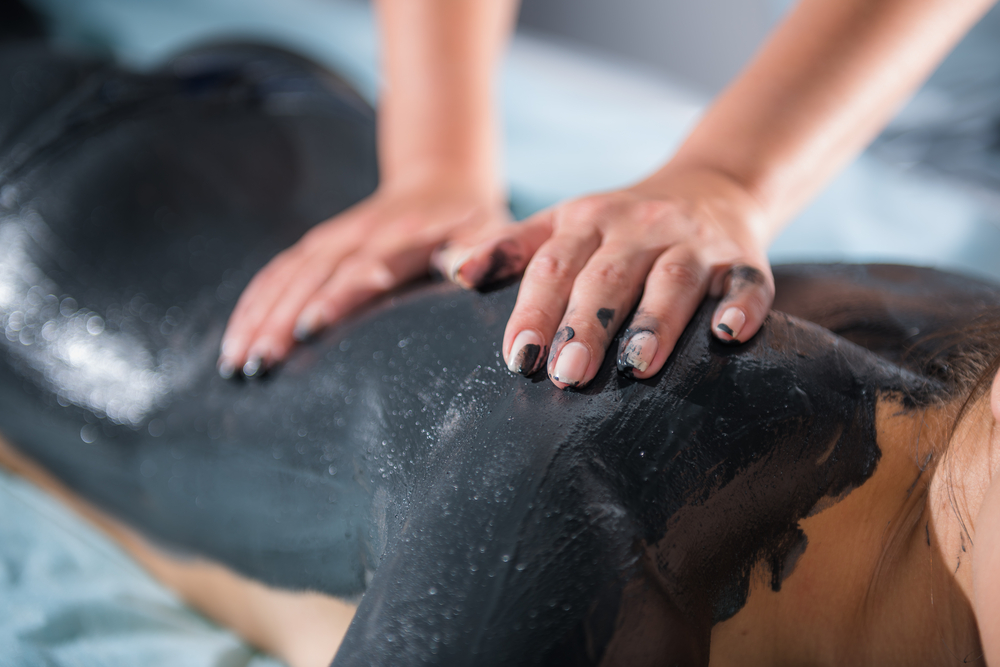 You probably already know all about the beneficial effects that mud can have on your skin. It's awesome for unclogging pores, gently exfoliating, and even soothing redness, in some cases. But, given that there are hundreds of clay masks out there to choose from, how should you go about picking the right one? In short, it's all about your skin type. Do you have oily, acne-prone skin? Go with a mask that has a purifying formula. Got sensitive skin that's easily irritated and inflamed? Get a mask that has soothing properties. You get the picture. Here are the best clay masks to choose from, grouped by category.
New York Biology Mud Mask
It's simple, really: use this mask if you want softer, fresher-feeling skin.
Cleanse the toxins away with this mud mask from New York Biology that's designed to be gentle enough for everyday use but is still plenty heavy-duty. With a formula comprised of aloe, vitamin E, jojoba oil, calendula oil, and pure dead sea mud, among other natural ingredients, this hard-hitting mask purifies pores like no other. The result? Skin that's radiant, softer, and altogether healthier.
Pros:
Great for all skin types, including oily, combination, dry, and sensitive
The mineral-infused formula is particularly nourishing
Gently purifies and helps clean out clogged pores
Can help stimulate blood circulation
There's a nice soothing sensation afterward
Cons:
Results aren't necessarily the fastest (but patience is a virtue)
Pure Body Naturals Pure Bentonite Powder
This mask works to benefit the skin by soothing and protecting your complexion for the long haul.
Some clay masks can be a tad harsh, but Pure Body Naturals' Pure Bentonite Powder has a lovely soothing effect on the skin. It's been known to help soothe redness and irritation, particularly if you have sensitive skin. That being said, it's still a pretty powerful product. This mask is excellent for those times when your skin looks oily, uneven in tone, or just plain dull, and you want a little pick-me-up. Plus, it's a great treatment for breakouts when paired with apple cider vinegar. Sensitive, dry skin types will simply love it.
Pros:
Made from gentle, natural, pure ingredients
Leaves skin feeling soft and soothed
Can be combined with water or apple cider vinegar to treat and prevent breakouts
Great for drying up excess oil and banishing dullness
Budget-friendly price point
Cons:
This mud is definitely messy — cleanup can take a while
MB Herbals Dead Sea Mud Mask
Boost your skin health at half the cost of other muds.
MB Herbals' Dead Sea Mud Mask is a fabulous find for shoppers on a budget. Not only is this mask affordably priced, but it can work wonders on dull, problem skin, thanks to its purifying, softening formula that contains a bevy of nourishing minerals and salts. We also love that this mask doesn't contain any weird additives or fragrances — what you see is what you get.
Pros:
Considering how much mud you get in one package, this is a great value
Doesn't contain any additives, unnecessary fragrances, or chemicals
High in nourishing, hydrating minerals
May help tighten and firm the skin
Cons:
The packaging for this product could stand to be improved
Lily Sado Matcha Made in Heaven Mud Mask
This green tea mud mask is a purifying powerhouse.
Lily Sado's matcha-infused mud mask can be a fantastic tool in the fight to banish breakouts. This mask uses ingredients like matcha, parsley, and licorice root extract (just to name a few) to help reduce pore size, soak up excess oil, and purify the skin. And the vegan formula is free of parabens and phthalates, so you know you're getting just the good stuff. Don't be surprised if you have clearer, happier-looking skin after just a few uses.
Pros:
Can be effective in reducing acne and redness
Made with healthy, natural ingredients that are great for the skin
Vegan and cruelty-free
Gives your skin a lovely glow
Cons:
Definitely on the pricey end
Plantifique Dead Sea Mud Mask
Detox and unclog pores with none of the icky chemicals found in some other muds.
Get clear, glowing skin with Plantifique's Dead Sea Mud Mask — no chemicals necessary. This gorgeously effective mask helps give your skin the spa treatment. It works well on virtually all skin types, even those who may be prone to redness or irritation. And that's all thanks to its all-natural, chemical-free formula that's made up of superfood ingredients like avocado and aloe vera, seven natural herbs, and 100% pure Dead Sea mud. Get ready to say goodbye to skin impurities and hello to your fresh, new face.
Pros:
Made with all-natural ingredients, including a unique combination of seven natural herbs
The superfood ingredients in this mask are wonderfully healing and hydrating
Great for purifying the skin
Works well for even sensitive skin types
Cons:
You do have to be very consistent to see results
Frequently Asked Questions
What are the benefits of using body mud?
Body muds are rich in good-for-you nutrients and minerals that nourish and soothe the skin. Whether you're struggling with acne, inflammation, dullness, or any number of other skin issues, a good mud mask can help improve the texture, tone, and clarity of your facial and body skin.
If I have sensitive skin, can I use body mud?
You likely can, but just to be on the safe side, it's always best to do a small patch test before you slather mud all over your body (especially if you're using it on your face).