The Best Blush Brushes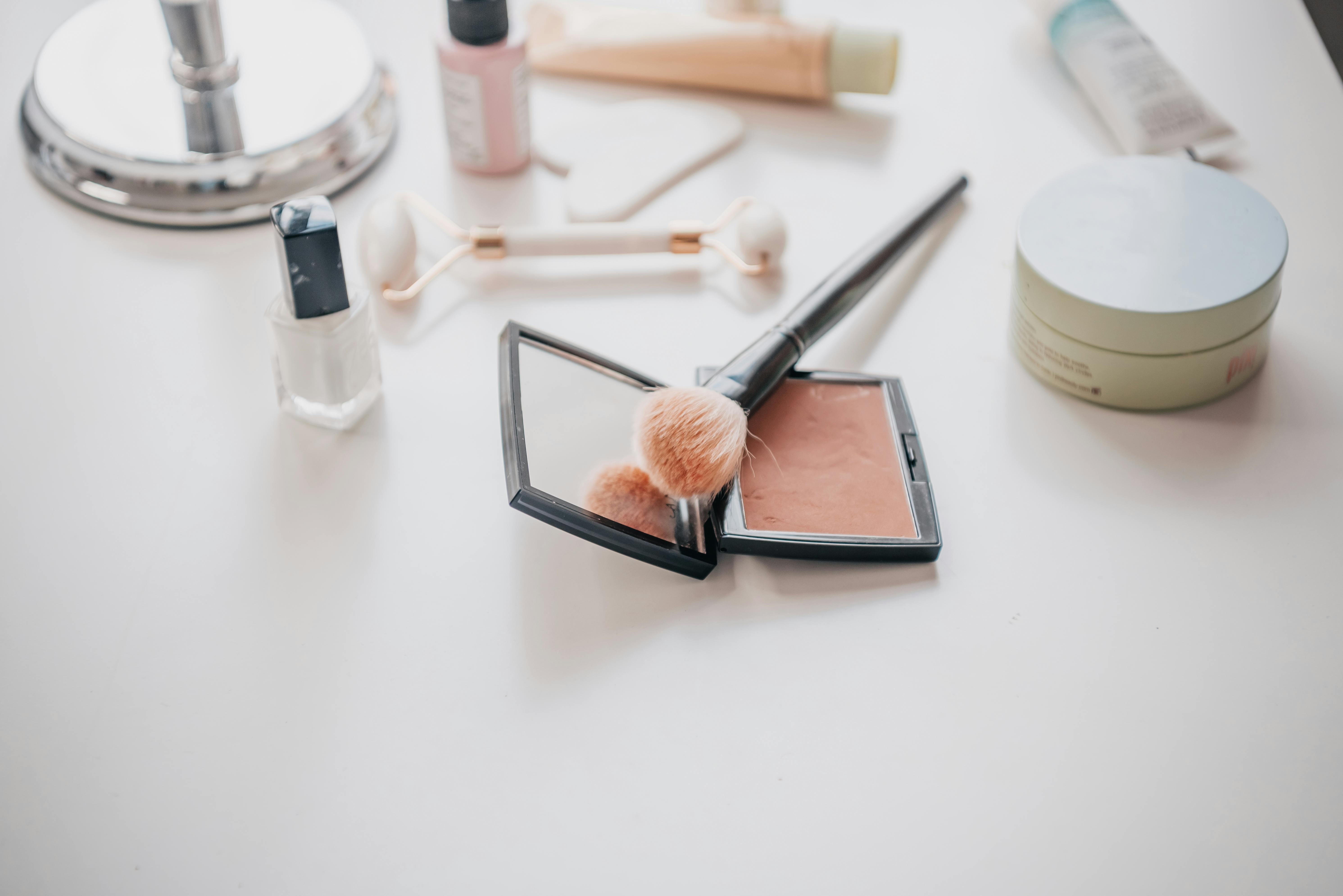 Whether you're after a rosy-cheeked glow or a sunkissed shimmer, the key to the complexion of your dreams might not come in an expensive compact. Even the most high-end cosmetics won't reach their full potential without the right tools to use them. Investing in the right blush brush can elevate your entire look, whether it's a five-minute face or a full beat. These brushes are designed to sweep on your favorite cheek colors in natural-looking washes of pigment that give your gorgeous face the glow it deserves. Wading through the sea of options can be intimidating, which is why we set out to find the best blush brushes on the market to streamline the shopping process. The best blush brushes are soft and fluffy with tapered or rounded bristles that distribute your cheek color in a natural-looking way. They need to be dense enough to grab onto your chosen powder, but not so absorbent that they end up wasting your makeup. And, of course, they should stand up to repeated use and regular washing. Our favorite brush was a darling little number from Wet 'n' Wild that delivers beautifully diffused washes of color at a great price. However, we did notice that Wet 'n' Wild's brush doesn't travel quite as well as the retractable kabuki brush from Falliny, which was our second favorite pick because of the space-saving design and convenient lid. Read on below to see the rest of our picks and why we liked each of them so much.
Wet 'n' Wild Blush Brush
This affordable brush provides superior quality and stunning value.
Made with soft, synthetic bristles, this brush is an effective way to apply your products. The round and smooth style is the ideal option for applying blush to the apples of your cheeks for a rosy and refreshed look. You can also use it to apply bronzer, highlighter, or powder for a versatile addition to your makeup bag. The brush is even 100% cruelty-free and vegan for a more conscious option that you can feel good about using.
Pros:
We love the subtly ergonomic shape of the handle that features a small divot to make it easier to hold.
The smooth bristles ensure that you get your money's worth out of that expensive blush since they won't absorb your products. Plus, they're easy to wash up between uses for a clean application every time.
Cons:
The bristles are pretty fanned out, so it's not ideal for concentrated application.
Falliny Retractable Kabuki Makeup Brush
Beauty buffs on the go will love this kabuki brush's retractable design.
Toss this makeup brush in your travel bag, makeup bag, purse, or even your car for an easy way to touch up anytime. The brush is made with synthetic fibers that are super soft, offering full coverage without any shedding. The handle is made from recycled aluminum for a more eco-conscious option, and it twists to retract the bristles and can be covered with a cap. That way, the brush will stay like new, even when you take it on the go.
Pros:
When it's retracted, the brush is just over 3.5″ long — that's about half the length of many competitors. That convenience makes it perfect for stashing in a clutch for touch-ups during a night out.
The handle and cap are made from recycled aluminum, a thoughtful addition we definitely appreciate. It also means that the brush is rather lightweight.
Cons:
The soft bristles aren't particularly dense, so this brush doesn't hold as much product as more tightly packed options. However, you can use it when it's partially retracted to achieve similar results.
IT Cosmetics Heavenly Luxe Complexion Perfection Brush #7
Apply everything from blush to concealer with this double-sided beauty.
Apply all of your favorite products using a single brush. This award-winning design is precisely cut for a perfect application, every time. The fluffy end of the brush is ideal for applying powder products like blush, highlighter, powder foundation, and more to give you a flawless, airbrushed look. The smaller end is ideal for applying concealer in large circular motions to help hide any imperfections or blemishes. Try it for yourself to transform how you think about makeup application.
Pros:
The ultra-plush synthetic hair is as strong as it is soft, so both brush heads will hold up over time and through repeated washing.
Some double-sided brushes end up feeling more like a gimmick than a game-changer, but this pick is definitely the latter. Each brush head is just as high-quality as you would expect from a standalone brush at the same price.
Cons:
If you prefer liquid foundation, this may not be the all-in-one brush for you.
DUcare Makeup Kabuki Brushes
Achieve a flawless face every day with this versatile brush set.
This set includes a concealer brush, blush brush, and bronzer brush to give you all the tools you need to apply your ideal cheek color. Each brush is handcrafted by experts from 100% vegan materials, delivering an effective and eco-conscious option for makeup application. All three brushes have high-quality synthetic bristles for added softness and can apply a range of liquid and powder makeup easily. Add them to your makeup bag for a natural and flawless look.
Pros:
Each of the three brushes features tapered bristles designed to disperse the perfect amount of product and blend it to perfection.
This three-piece kit is surprisingly travel-friendly. Even though there are multiple brushes, each one is compact enough to store easily while still providing enough volume for quality application.
Cons:
Some bristles can fall out during the first couple of uses.
Frequently Asked Questions
Where should blush be applied?
You should apply blush to the apples of your cheeks and sweep it up and back towards your ears. This will give you a naturally flushed look.
What are blush brushes made of?
Most makeup brushes are made of plastic or nylon fibers. These materials are designed to hold up longer than natural fibers and won't absorb as much product.
About the Author
Why Trust Us
Since 2007, TotalBeauty has been committed to helping millions of people find the right makeup, skincare, and haircare products for their needs. Our experts know what works best for every face shape, skin type, hair type, and more. They are here to share that knowledge with everyone looking to upgrade their beauty routines or try something new.