The Best Blue Shampoo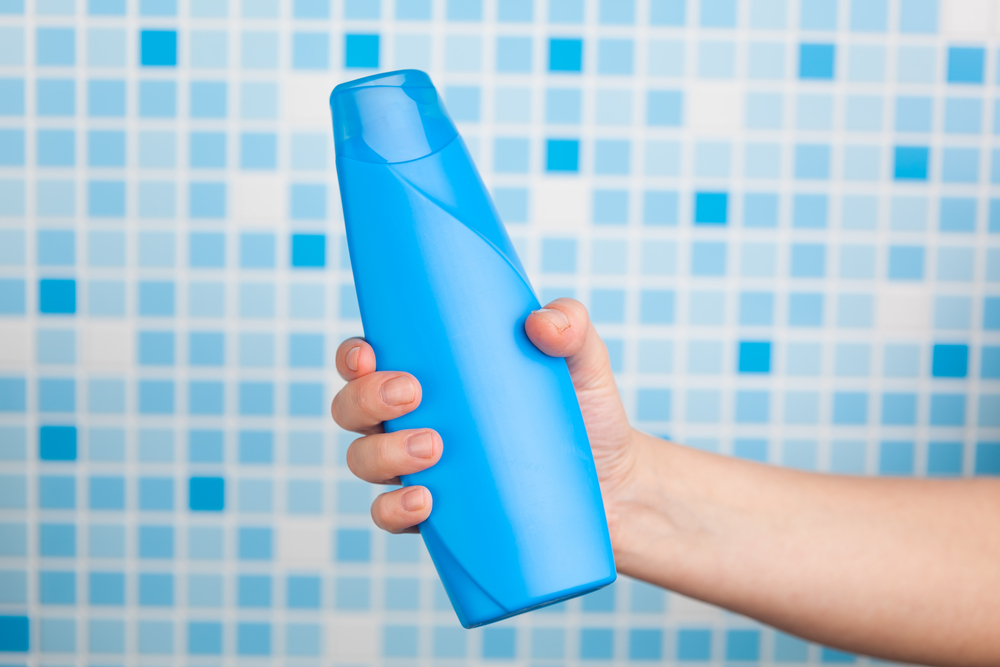 Blue shampoo can be an awesome tool for color-treated hair. Not only do these special formulas help fight stubborn brassy tones in brunette strands, but it can also help make your hair look healthier and shinier. It helps extend the quality of your color, which can cut down on trips to the salon. Not all blue shampoos are created equal, but the formulas on this list will never let you down. Check out a few of our favorites.
Matrix Total Results Brass Off Shampoo
This blue shampoo really does it all.
We love Matrix's blue shampoo for its uncanny ability to deposit a brass-fighting tint in your hair and make your mane look lustrous and gorgeous. This awesomely effective blue shampoo does a near-unparalleled job of neutralizing brassy tones while refreshing your strands with cool tones so that your hair color stays as protected as possible. It's definitely the perfect blue shampoo to use if you dye your hair brown regularly.
Pros:
Helps reduce brassy tones
Refreshes your hair with cool tones
Helps extend your hair color between color or salon appointments
Excellent value
Cons:
Like all blue shampoos, the formula can be drying, so we suggest accompanying this shampoo with a hydrating mask or deep conditioning treatment
Redken Color Extend Brownlights Shampoo
You can rest assured that this sulfate-free shampoo will be gentle on your hair and scalp.
Say "no" to harsh sulfates and "yes" to Redken's blue shampoo. This sulfate-free shampoo deposits the perfect amount of blue pigment to leave all tones looking vibrant and healthy, neutralizing brassy tones on both natural and highlighted brown hair. This shampoo is super-gentle on your hair, providing a deep cleanse without stripping it of color. Reap all the beauty benefits of your color-treated mane when you commit to using this shampoo regularly.
Pros:
Sulfate-free formula is less harsh on your hair
Does a great job of correcting and preventing brassiness
Gently cleanses your hair without stripping its color
Cons:
Pretty pricey for a single bottle
Pro:Voke Touch of Brunette Blue Shampoo
No animals were harmed in the making of this shampoo.
Quit taking so many trips to the salon and use Pro:Voke's blue shampoo. We love that this vegan formula doesn't contain any parabens or other harmful chemicals, making it just about as gentle and effective as they come. We think you'll be amazed at how rich and vibrant your hair color looks after just one use. As an extra-special touch, this shampoo is made with Inca inchi oil, which works to soften your strands, making your hair look glossy and feel silky-smooth.
Pros:
Cruelty-free formula is also free of parabens and silicone
Makes your hair color look deeper and richer
Enriched with Inca inchi oil, so hair is softer and glossier after use
Can help cut down on salon appointments
Cons:
The bottle design could stand to be improved
Fanola No Orange Shampoo
Get rid of unwanted brassy tones as quickly and efficiently as possible with this formula.
Best Anti-Brassiness Formula
If your brunette hair is starting to look brassy, it's time to get Fanola's No Orange shampoo in your life. Formulated with a rich blue pigment that cancels out unwanted orange, red, and copper tones, this shampoo is excellent for color-treated and natural brunette hair alike. If you have split ends or hair that's prone to breakage and damage, this shampoo works wonders, thanks to its moisturizing formula that includes coconut oil and Tiare flower.
Pros:
Does a fantastic job of toning down unwanted brass and orange tones
Formulated with coconut oil for shine and moisture
Enriched with hypoallergenic Tiare flower, which helps to nourish and seal hair cuticles
Cons:
You do have to be diligent about using gloves to avoid staining your hands and clothing
Not Your Mother's Triple Threat Brunette Duo
This two-for-one pick gives you shampoo and conditioner for a well-rounded routine.
Get ready to look like you just left the salon when you use Not Your Mother's Triple Threat Brunette shampoo and conditioner duo. The shampoo is great at removing orange and red brassiness from color-treated hair of all types, and the conditioner nourishes your strands with a formula enriched with blue tansy oil. Both products are cruelty-free and made without sulfates, parabens, and other bad-for-your-hair chemicals. So, you can look forward to hair that's as soft, strengthened, and healthy as possible.
Pros:
Great value, considering that you get shampoo and conditioner in one package
Works well for all hair types
Specially formulated to remove orange and red brassiness
Also made with blue tansy oil, which gently cleanses, increases shine, and ramps up nourishment
Free of silicones, parabens, and phthalates
Not tested on animals
Cons:
Doesn't have the best smell
Frequently Asked Questions
Who should use blue shampoo?
Anyone with brunette color-treated hair who wants to prevent their strands from becoming too brassy, or even those who have naturally brunette hair, can stand to benefit from using blue shampoo.
How do I use blue shampoo?
Wash your hair as usual, concentrating on spreading the blue shampoo from your roots to tips. For toning, leave it in for at least two to three minutes before rinsing. Then, follow up with conditioner and a leave-in conditioning treatment, hair oil, or serum.
How often should I use blue shampoo?
It's recommended that you use blue shampoo once per week to decrease brassiness and maintain color.