The Best Blue Shampoo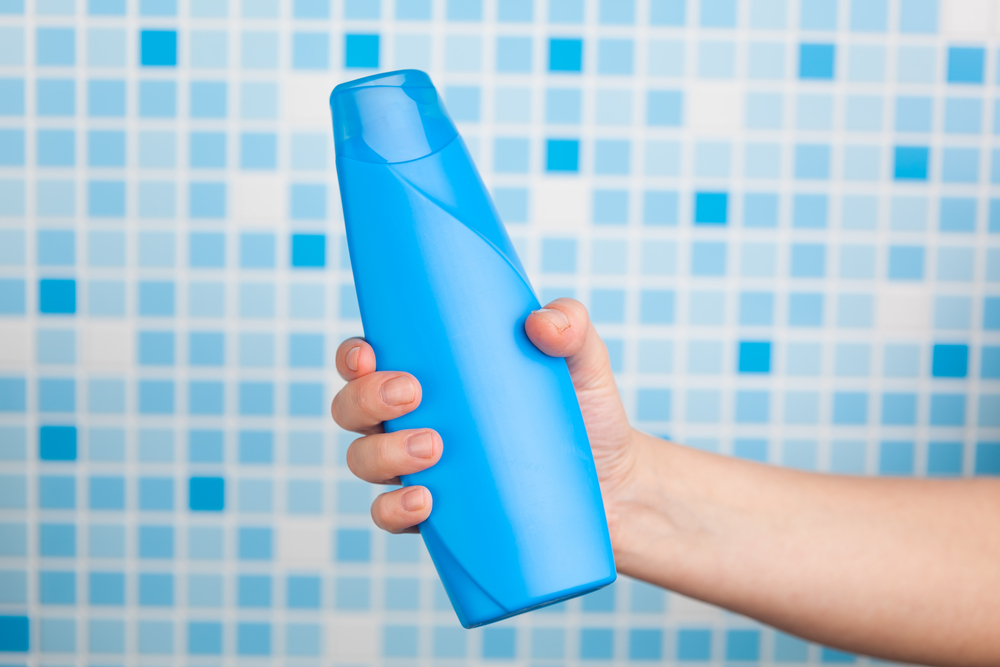 If you're ever had highlights or have died your naturally dark hair blonde, you're familiar with the constant struggle of brassiness. These unwanted orange tones can transform your hair from runway-ready to drab. But you're in luck. There's an easy solution to keep your hair looking freshly colored. Designed to fight stubborn brassy strands, blue shampoo will keep your locks looking like you just walked out of the salon. The best blue shampoos have a combination of nourishing ingredients, a fast-acting formula, and mess-free application. Our favorite is the Matrix Results shampoo that can help get rid of brassiness and make hair look totally refreshed after a single wash. We also love the Not Your Mother's duo of shampoo and conditioner that does double duty to keep strands brass-free and also smooth and healthy. Explore our top blue shampoo picks to find the perfect hair care solution for your locks.
Matrix Total Results Brass Off Shampoo
This blue shampoo really does it all.
We love Matrix's blue shampoo for its uncanny ability to deposit a brass-fighting tint in your hair and make your mane look lustrous and gorgeous. This awesomely effective blue shampoo does a near-unparalleled job of neutralizing brassy tones while refreshing your strands with cool tones so that your hair color stays as protected as possible. It's definitely the perfect blue shampoo to use if you dye your hair brown regularly.
Pros:
The shampoo is so effective, that you only need to leave it on for five minutes to see results for faster non-brassy color.
It works so well, that you'll eliminate orange and red tones after just one wash for silvery, blonde hair or highlights that look effortless and natural.
Cons:
Like all blue shampoos, the formula can be drying, so we suggest accompanying this shampoo with a hydrating mask or deep conditioning treatment.
Redken Color Extend Brownlights Shampoo
You can rest assured that this sulfate-free shampoo will be gentle on your hair and scalp.
Say no to harsh sulfates and yes to Redken's blue shampoo. This sulfate-free shampoo deposits the perfect amount of blue pigment to leave all tones looking vibrant and healthy, neutralizing brassy tones on both natural and highlighted brown hair. This shampoo is super gentle on your hair, providing a deep cleanse without stripping it of color. Reap all the beauty benefits of your color-treated mane when you commit to using this shampoo regularly.
Pros:
The shampoo is designed to work on a wide range of hair colors, from dark brown with blonde highlights to all over blonde hair, so it's a solution that helps everyone kick brassiness to the curb.
It has a cologne-like scent that helps elevate the application experience and transport you instantly to a high-end salon.
Cons:
This formula is pretty pricey for a single bottle compared to many other blue shampoos.
Pro:Voke Touch of Brunette Blue Shampoo
No animals were harmed in the making of this shampoo.
Quit taking so many trips to the salon and use Pro:Voke's blue shampoo. We love that this vegan formula doesn't contain any parabens or other harmful chemicals, making it just about as gentle and effective as they come. We think you'll be amazed at how vibrant your hair color looks after just one use. As an extra-special touch, this shampoo is made with Inca inchi oil, which works to soften your strands, making your hair look glossy and feel silky-smooth.
Pros:
Unlike many other blue shampoos, this one has a nice lather to help give you the feel of real shampoo, plus all the color-toning perks.
It's the ideal way to extend highlights or hair color between salon visits to keep your hair looking bright and fresh. That way, you'll always look like you just stepped foot out of the salon, even if it's been months.
Cons:
The bottle design could stand to be improved to make it easier to use.
Fanola No Orange Shampoo
Get rid of unwanted brassy tones as quickly and efficiently as possible with this formula.
Best Anti-Brassiness Formula
If your brunette hair is starting to look brassy, it's time to get Fanola's No Orange shampoo in your life. Formulated with a rich blue pigment that cancels out unwanted orange, red, and copper tones, this shampoo is excellent for color-treated and natural brunette hair alike. If you have split ends or hair that's prone to breakage and damage, this shampoo works wonders, thanks to its moisturizing formula that includes coconut oil and Tiare flower.
Pros:
This blue shampoo is so powerful, it can get you results in just a couple of minutes, so you don't have to leave it on for too long for time savings and improved hair color in one.
To make application easier and mess-free, you can mix the shampoo with a bit of conditioner to help keep your hair soft and eliminate unwanted orange tones all at once.
Cons:
You do have to be diligent about using gloves to avoid staining your hands and clothing.
Not Your Mother's Triple Threat Brunette Duo
This two-for-one pick gives you shampoo and conditioner for a well-rounded routine.
Get ready to look like you just left the salon when you use Not Your Mother's Triple Threat Brunette shampoo and conditioner duo. The shampoo is great at removing orange and red brassiness from color-treated hair of all types, and the conditioner nourishes your strands with a formula enriched with blue tansy oil. Both products are cruelty-free and made without sulfates, parabens, and other bad-for-your-hair chemicals. So, you can look forward to hair that's as soft, strengthened, and healthy as possible.
Pros:
The thin consistency of the shampoo makes it easy to evenly distribute throughout your hair, ensuring you get even coverage on all of your locks.
The conditioner delivers a nearly unparalleled shine to your hair, so it's both brassiness-free and super silky for an amazing hair day.
Cons:
It doesn't have the best smell, so it's not the best option for scent-sensitive folks.
Frequently Asked Questions
Who should use blue shampoo?
Anyone with brunette color-treated hair who wants to prevent their strands from becoming too brassy, or even those who have naturally brunette hair, can stand to benefit from using blue shampoo.
How do I use blue shampoo?
Wash your hair, as usual, concentrating on spreading the blue shampoo from your roots to tips. For toning, leave it in for at least two to three minutes before rinsing. Then, follow up with a conditioner and leave-in conditioning treatment, hair oil, or serum.
How often should I use blue shampoo?
It's recommended that you use the blue shampoo once per week to decrease brassiness and maintain color.
About the Author
About the Site
TotalBeauty
Since 2007, TotalBeauty has been committed to helping millions of people find the right makeup, skincare, and haircare products for their needs. Our experts know what works best for every face shape, skin type, hair type, and more. They are here to share that knowledge with everyone looking to upgrade their beauty routines or try something new.