5 Best Bikini Trimmers for 2019 – Total Beauty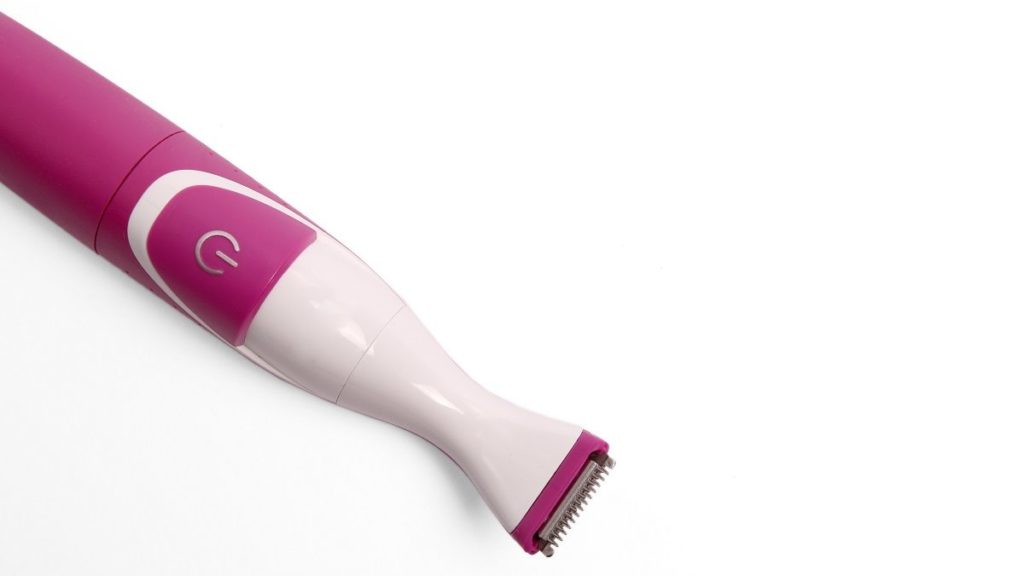 Everyone dreams of looking flawless in a bikini. A couple of extra pounds can go unnoticed, but hairs are not something you want others to see. If you are looking for an efficient way to remove them from sensitive areas, you need the best bikini trimmer. Bikini area shavers are specific because they are dealing with sensitive skin. You need an easy to use unit capable of delivering consistent results. Check out our selection of top bikini trimmer picks, and don't forget to browse our buying guide to learn more about the factors to consider when choosing a suitable shaver.
Best Choice
The Philips Norelco OneBlade Face + Body is a hybrid product, combining technology to provide both a shaver and a trimmer in a single device.
Pros:
The product can be used as both a shaver and a trimmer, providing a significant improvement in the precision a user would be able to achieve. The blade is appropriate for shaving hair on the face, as well as hair on other parts of the body too. Any length of hair can be effectively trimmed with this product. The cutter moves 200 times per second, providing an effective way of removing unwanted hair. The product is accompanied by multiple attachment blades.
Cons:
The use of a battery does make the product portable, but it also means a person needs to ensure that it is charged every time they want to use the shaver. Not everything likes the specific type of technology used in these blades. The product also comes with a relatively high price tag that could limit access to the shaver for people on a low budget.
Best Portable Design
The compact design of the Panasonic Bikini Shaper and Trimmer makes the device travel-friendly, and five adjustable settings maximize versatility.
Pros:
Panasonic redefined portability with this product. It is not only cordless but also light and small. It uses two AA batteries to run, and it can deliver 45 minutes of working time on a full charge. The compact size makes the product easy to maneuver and reach any area. The stainless-steel blade is hypoallergenic and suitable for sensitive skin. Choose between five different positions to get the desired cutting length. The adjustments will allow you to get the exact hair length you wanted and keep your bikini area neat. The package includes a specialized brush for an easy cleaning process.
Cons:
This trimmer isn't the most powerful one on the market. It may struggle with coarse hair, which prolongs the shaving process. Be ready to make multiple passes for optimal results. Although the product's compact size makes it travel-friendly, the manufacturer failed to provide a storage case, which can affect the durability in the long run. Make sure to purchase batteries because the manufacturer doesn't provide them.
Best for Wet and Dry Use
You can use KEMEI's unit while in the shower, but also on dry skin when you are in a rush. It is very versatile and long-lasting.
Pros:
KEMEI designed a water-resistant bikini trimmer to use in the shower. The product is cordless and comes with a rechargeable battery. The battery lasts for almost an hour, which is enough for the entire shaving process. The cordless design and suitability for dry skin allow you to use the product anywhere. You will receive four interchangeable combs with the thinnest one being 1mm and the thickest 6mm. It gives plenty of room to pick the desired length in different areas. The blade is very durable and double-edged to maximize comfort during shaving.
Cons:
The product is only available in a single color. The pink-white color combination looks nice, but it might not suit everyone's preference. The package includes a USB cable for charging, but you won't receive an adapter. The manufacturer didn't include a cleaning brush, which implies the cleaning process will require a bit more effort.
Best with Battery
Conair designed a highly-precise trimmer for bikini area, but also the rest of the body. The product features a unique design perfect for traveling.
Pros:
The shape is what makes Conair's unit stand out from the competition. It is a precise and portable trimmer. That makes it an ideal tool for emergencies, such as situations where you realize you missed a spot. It is also small and light, which makes it perfect for travel. The product is suitable for the entire body, including the bikini area and face. You can use multiple attachments, including the one for ear and nose. The manufacturer included an AAA battery to run the product, which is a nice touch. You can use multiple attachments, including the one for ear and nose.
Cons:
The specific design will require some time until you master using the device. Some areas may be more difficult to reach, and you might need to reposition your body while shaving. If your skin is sensitive, this product may cause irritation and redness. The product is precise, but it's not a wise choice when you are in a rush. It takes more time than other units to trim the entire bikini area.
Best Bikini Trimmer Set
The set includes bikini and eyebrow trimmers, and facial hair removal system. It is an all-around kit that provides plenty of bangs for the buck.
Pros:
Okela is the manufacturer of this all-around kit that also includes facial hair removal and eyebrow trimmer. Our focus is on bikini trimmers, so let's mention that this unit can trim hairs down to 0.5mm. The ergonomic handle makes the product resistant to slipping. The trimmer is easy to use and clean, even if you are a beginner. It is compact-sized and suitable for traveling. It runs on batteries, which means you can use it anywhere. The trimmer speed secures painless and safe hair removal, and the blade stays sharp for a long time. It applies to both wet and dry skin since it has an IPX4 waterproof rating.
Cons:
The product utilizes AA batteries, and you need to monitor battery life. You don't get a charger with the device, so it's wise to have a spare battery ready. If your bikini area is sensitive, you might feel hair pulling occasionally. The durability is not as impressive as in premium products, but the item delivers great value for the money.
What Really Matters
How to choose the best bikini trimmer for your needs? The answer lies in picking the right features, and our guide will navigate you through the process.
Durability
A bikini trimmer can last anywhere from a couple of months to several years. The component quality affects durability, as well as performance. A stainless steel blade is the most durable, and double edges will provide improved results. The warranty length is a significant indicator of product quality and the manufacturer's trust in the design. The longer the warranty, the more reliable the product you can expect.
Adjustable Cutting Length
The best shaving trimmers offer users the choice between multiple cutting lengths. That is why they come with multiple combs that you can change easily. These combs may vary in length from 1mm to 6mm. That enables you to pick the desired cutting length for different sections of your bikini area. That allows you to achieve the desired appearance every time you use the shaver.
Portability
Do you want to take your bikini trimmer with you when traveling? These units aren't heavy, but you can still benefit from finding the lightest one out there. Additionally, look for a compact-sized trimmer that can fit in your cosmetic bag.
A cordless bikini trimmer is the best choice for travel. If you choose an electric shaver, charge it before you go. For battery trimmers, purchase a spare battery in case the current one dies while you are on the road.
Other Features to Consider
Here are some other factors to keep in mind when picking a bikini trimmer:
Wet or dry shaver
Dry trimmers are suitable for dry skin, and wet units for wet skin. The latter should have a high waterproof rating, especially if you plan on using it in the shower.
Handle
The handle should be ergonomic for optimal grip and minimal fatigue. It's a bonus if it fits in both hands. It should also be slip-resistant to prevent it from accidentally slipping during operation.
Design
Although it may not be the main concern, it is nice to have a visually attractive trimmer. Pick the desired design and the preferred color combination.
Cleaning process
Cleaning your bikini shaver shouldn't take more than a minute. Some companies provide a special cleaning brush, but even running the device under tap water will do.
What's in Right Now?
The trimming industry has progressed over the last decade, but not many products deliver on the painless hair removal promise. That is why shavers that eliminate pain are the latest trend in the industry.
These trimmers use high-quality blades made of stainless steel or other durable materials. You will often find double-edged blades that enable complete hair removal while minimizing pain. Although versatile trimmers are convenient, you have more chances of reducing pain with wet shaving.
Prices
Once you ensure the bikini trimmer features meet your needs, it is time to check the price. The cost of these products varies depending on their quality, durability, and performance. Let's take a look at major pricing categories of bikini trimmers:
Cheap
You can find an affordable bikini trimmer under $10. It is a budget-friendly price, and users can expect decent performance. However, you probably won't receive a rechargeable battery or multiple combs.
Mid-range
These units cost anywhere from $10 o $20. You can expect decent power and versatility. Some trimmers even come with adjustable cutting lengths. Depending on the units, shavers will be suitable for wet and dry skin.
Expensive
If a bikini trimmer costs more than $20, it is considered expensive. The cost rarely goes over $35, and you will get many advanced features for the money. Those functions may include multiple combs, adjustable speed, rechargeable battery, etc. Additionally, these trimmers are considered the most reliable and long-lasting,
FAQs
Q: What's the difference between "dry" and "wet and dry" bikini trimmers?
A: Wet shavers are designed for use on wet skin. That means shaving can become a part of your shower routine. Dry trimmers are suitable for dry skin, and they are a wide choice when you are in a hurry. Wet and dry shavers are versatile, and you can use them both ways. Although you should find a unit that won't irritate your skin, they provide the best value for the money.
Q: How to clean a bikini trimmer?
A: Bikini trimmers are easy to clean. Most units only require running them under tap water. Some manufacturers will deliver a specialized cleaning brush. Using cleaning brush will give you better results
Q: Can you use a bikini trimmer on coarse hair?
A: Bikini trimmers can handle hairs of various densities. If hairs in your bikini area are thick and coarse, you should look for a powerful trimmer. You might want to make multiple passes until you are happy with the shaving results.
Q: Why should you choose an electric shaver?
A: An electric shaver is cordless and comes with a rechargeable battery. The manufacturers usually include a USB charging cable, but omit a power adapter. The batteries deliver from 40-80 minutes of running time on a full charge. It takes several hours to charge the battery completely.
Q: Why do you need a bikini trimmer?
A: These devices can trim your bikini hair efficiently. Bikini trimmers are hygienic and reusable. They are easy to use and designed specifically for the bikini area. These shavers deal with sensitive skin and coarse hair without causing irritation, bruises, or bleeding.