The Best Bathtub Pillows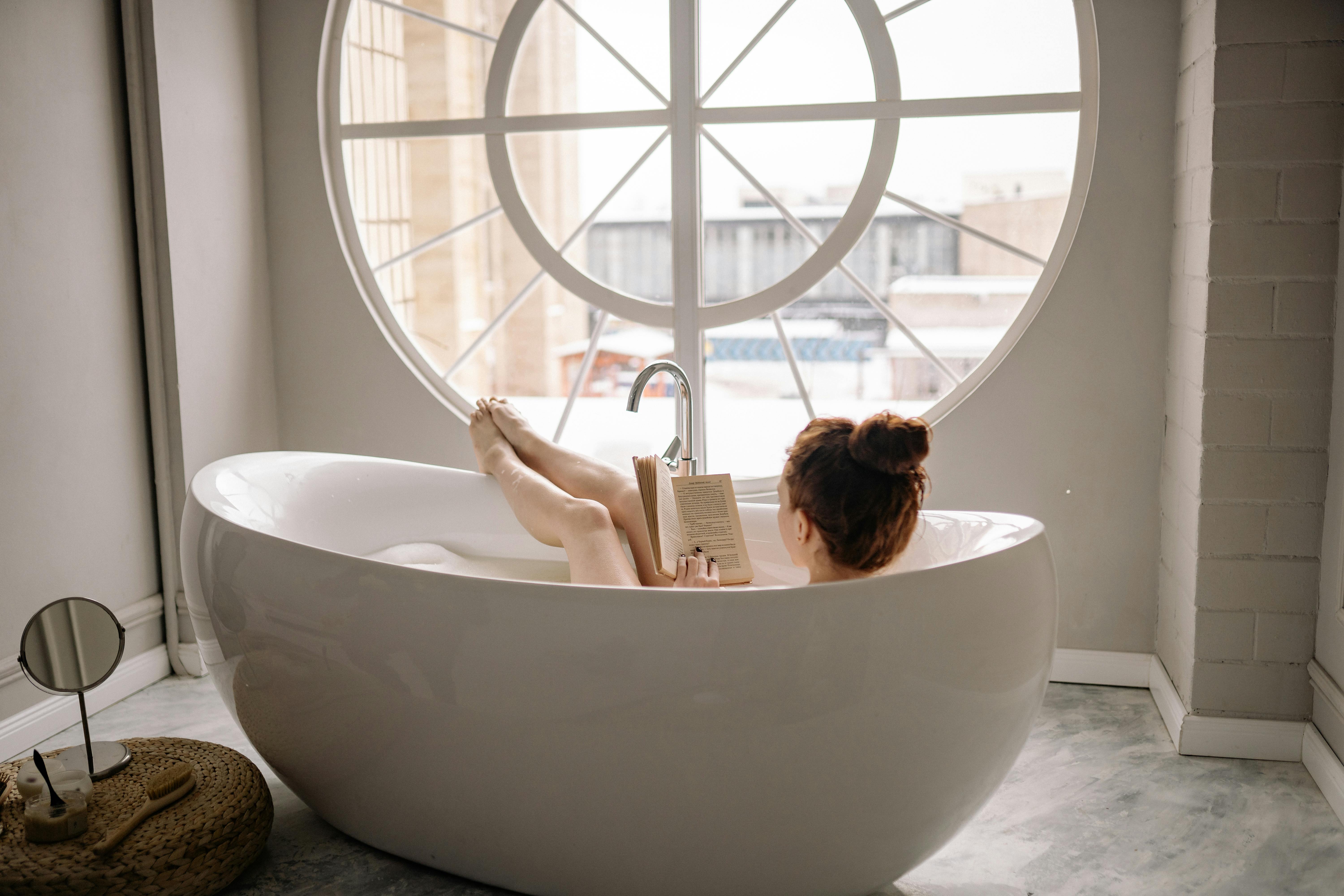 We love a soothing soak as much as anyone, but all the high-end, spa-worthy products in the world can't make up for an uncomfortable tub. If there is one extra feature that could take an at-home spa day from good to great, it's a bath pillow. These accessories allow you to truly unwind without having to lean up against a cold tub or develop a crick in your neck. There are plenty of varieties out there, so we've researched the best bath pillows for a variety of needs to help you find the perfect fit. The best bath pillows stay in place and hold their shape as you use them, provide plenty of cushioning to cradle your neck, and clean up easily to prevent any nastiness from developing (always important when water is involved). Our favorite option, a two-panel bath pillow from Gorilla Grip, boasts strong suction cups and holds air very well, ensuring that you can relax as long as you like without having to adjust every few minutes. But if you want to create a professional-level experience, Everlasting Comfort has you covered with their stylish, supportive bath cushion. Read on for in-depth reviews of our favorite options that are sure to elevate your self-care routine.
Gorilla Grip Spa Bath Pillow
With two pillows for added comfort, this bath pillow is excellent for both head and neck support.
With a split two-panel system that seamlessly conforms to the shape of your tub, this bathtub pillow ups the relaxation game of an already relaxing experience. Designed to be oversized, it has some orthopedic features that'll leave your head, neck, shoulders, and back fully in line and supported. Other specs we're loving include the universal fit, its waterproof capabilities — no room for mold growth here, folks — and the multiple color choices for a custom bathing experience unlike any other.
Pros:
The cushions hold air very well and stay in place, thanks to quality construction and powerful suction cups.
The soft, non-stick plastic surface is comfortable to lay on and easy to wash.
Cons:
The seam in between the two panels could feel sturdier.
Bath Haven Bath Pillow for Head & Neck Support
With contoured padding and a breathable surface, this bath pillow is an excellent gift for anyone who could use a little stress relief.
Gift the ultimate gift — the gift of relaxation. In today's stressful world, we can't imagine a more thoughtful gesture. While you'll have to add in some favorite Epsom salts and essential oils, Bath Haven has you covered with their head and neck support system that makes for one of the most relaxing bath experiences one can have. Featuring a contoured shoulder and mid-back area, this inflatable pillow is built into one large surface area — no uncomfortable neck angle or misaligned spine here. Soft to the touch, this pillow is incredibly comfortable for a longer bath time, too.
Pros:
The soft cover feels great against our skin, and the built-in ventilation system is designed to promote better airflow and a more comfortable experience.
We love this pick's unique build. It doesn't need to be inflated, so there's no need to worry about leaks.
Cons:
We wish the strength of the suction cups were more consistent.
Everlasting Comfort Bath Pillow
Bring the spa to your home with this feature-filled supportive bath pillow.
When you really want to bring the spa straight to your home, this bath pillow from Everlasting Comfort lives up to the company's name. With a rolled neck pillow and longer back area, your entire spine will find support and alignment while lying submerged in soothing water. And what's more, the suction is strong, ensuring that once you find your optimal position, the pillow is there to stay — no slipping and sliding at all. A tufted back and breathable fabric all lead to a more relaxing experience whenever you need it.
Pros:
The tufted cushion is contoured and tapered for superior support and a better fit for your tub.
The soft foam provides quality insulation from cold tub walls so that you can enjoy your soak in peace.
Cons:
This pick takes some time to dry between uses.
Hankey Bathtub and Spa Pillow with Suction Cups
All over suction allows for superior support while you're soaking in the tub.
There are few things more annoying than a bath pillow with subpar suction. Hankey's cushioned support pillow is totally non-slip. That's right, this pillow features not just suction cups (eight, to be exact), but also an all-over anti-slip surface that'll keep your pillow precisely where you placed it. With a full two inches of comfortable padding on the inside, the contoured design of this pillow allows for full support and comfort where you need it most.
Pros:
This pillow uses odor-resistant non-slip mesh that resists mold growth and is a breeze to keep clean — a quick rinse is all it takes.
This pick dries faster than many other options, which is a big-time bonus for busy families.
Cons:
The surface feels better with a soft towel over the top, which creates extra laundry.
AeroiVi Full Body Bath Pillow with Lumbar Pillow
When a pillow is not enough, treat yourself to this supportive set.
This supportive in-bath relaxation system even features a built-in lumbar pillow. All-over suction cups keep the pillow perfectly in place — your body does that, too — while the dual system pillows aid in a more relaxed bath experience overall. Easy to dry with a built-in drying hook, this pick can be used as often as you need — it dries surprisingly quickly.
Pros:
You can barely notice the ultra-soft material in the water — all you feel is the increased comfort.
We love this pick for folks who work physically demanding jobs or deal with chronic pain since it provides extra support for the entire body. Plus, the pillows are adjustable, so you can find the configuration that works best for your body.
Cons:
This option works best in tubs without too much texture on the bottom.
Frequently Asked Questions
Are bath pillows okay for spine alignment?
It depends on the pillow, your tub, and your body. Some pillows are specifically designed to support proper spinal alignment, but not all. Because of variations in tub slope and user height, it's hard to guarantee a universal fit. Aim for a pillow that doesn't push your chin and face too far forward, but rather keeps your spine and neck in one long line.
How do you keep a bath pillow from getting moldy?
Your best bet is to make sure to dry them out completely after each use. Our top tip: don't store it in the bathroom. Bathrooms tend to be moisture-rich environments, and where there is moisture, there's more likely to be mold. Instead, hang your bath pillow to dry in a controlled environment away from moisture, and store it in a separate area like a linen closet once it's completely dry.
About the Author
Why Trust Us
Since 2007, TotalBeauty has been committed to helping millions of people find the right makeup, skincare, and haircare products for their needs. Our experts know what works best for every face shape, skin type, hair type, and more. They are here to share that knowledge with everyone looking to upgrade their beauty routines or try something new.