The Best Bathroom Towels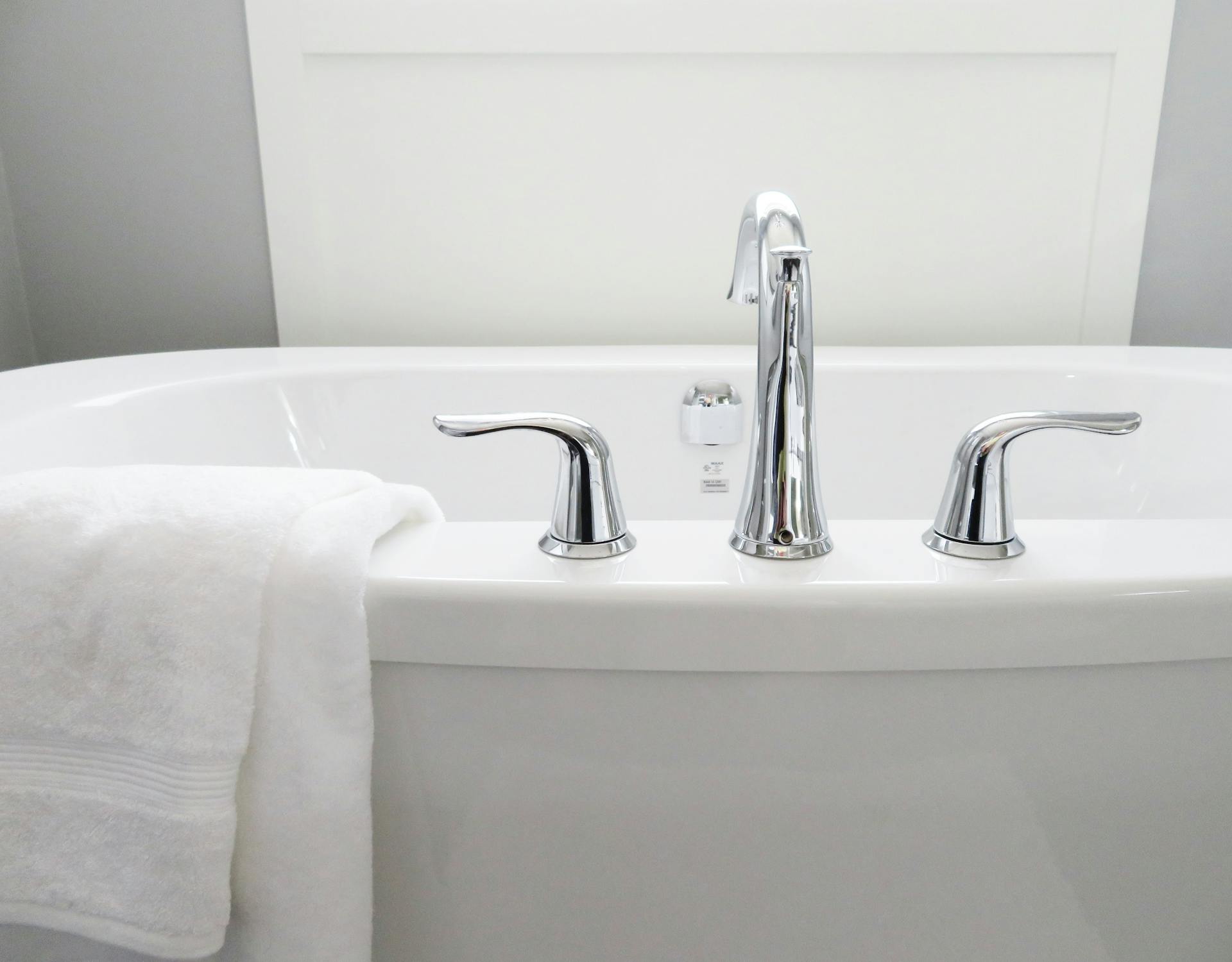 Bath towels can make or break a shower experience. If the towels are soft, thick, and absorbent, you may start the day feeling refreshed and comfortable. If the towels are itchy, un-absorbent, or too thin, you could be left soggy and unsatisfied. If you've been feeling a bit lackluster about your bathroom decor, upgrading towels can be a beneficial (and very comfortable) next step. Start the day right with a new batch of towels. If you're not sure what kind to get, don't worry. We've put a list together of the best bathroom towels available today so you can choose what's right for you. Time to get squeaky clean.
Cotton Paradise Turkish Cotton Six-Piece Towel Set
Treat your skin to soft, absorbent cotton towels available in over a dozen colors.
When it comes to towels, comfort is key. No one likes to dry off with thin, itchy towels, so getting a plush set can be a step toward a more luxurious bathroom. This set from Cotton Paradise is soft and absorbent, plus it comes with a full range of towels for two adults.
These towels are 100% genuine Turkish cotton and 600 GSM (grams per square meter), so they're an ideal mix of thick and soft. They have a double-stitched hem to prevent fraying, so they're made with quality to last for years. They even come in 13 different color options, so it makes it even easier to find the shade that matches your bathroom cool scheme. Don't settle for thin, cheap towels. These towels are a one-way ticket to embracing the finer things in life.
Pros:
Very soft and thick
100% Turkish cotton
Comes in 13 different color options
Cons:
Hammam Linen Cool Grey Bath Towels
These highly absorbent towels will dry you off in no time.
How many times have you reached for the thickest, softest-looking towel only to find that it does a terrible job of drying you off? Looks aren't everything, but luckily this set of towels from Hammam Linen has great absorbency and stylish looks to spare.
This 100% cotton terry towel material is made to be quick-drying and absorbent to the max. With four full-body towels, this set is perfect for practical use. It could provide enough towels for a small family or for a couple to have spares on hand. They're machine-washable and come in eight different colors. If you're looking for highly effective luxury towels, this set is a steal.
Pros:
100% cotton
Comes in eight different colors
Machine-washable
Cons:
May shed some thickness in the dryer
Utopia Towels Premium Grey Hand Towels
Get spa quality comfort in your own home with these thick, plush towels.
Getting spa-quality treatment in your own home may be easier than you think. And any great spa day starts with a luxurious towel. If you're looking to get spa-quality towels and treat your bathroom like a resort, look no further — Utopia Towels has you covered.
These 600 GSM towels are thick and plush but light enough to drape comfortably. They absorb fast for quick-drying convenience and are made of 100% cotton. They also come in eight different colors. Despite being of such high quality, they come at a price that's quite a bit lower than competitors. They're a set of only hand towels, but for the price and craftsmanship, it's still an amazing deal.
Pros:
100% cotton
600 GSM
Good price
Cons:
Only large hand towels, not body towels
Hammam Linen Cool Grey Hand Towels
Even when money is tight, you can still upgrade your towels.
Upgrading your towels may seem like a luxury, but it doesn't have to be expensive. If you're hesitant to give your bathroom routine a makeover because you're worried about the cost, think again. These hand towels from Hammam Linen can be a game-changing accent to add to your closet without breaking the bank.
These 100% thick cotton hand towels are just as plush as top-of-the-line brands without the lofty price tag. They're fast-absorbing, double-hemmed, and machine washable for easy cleaning. They even come in eight different color options. At half the price of most competitors, this deal is a no-brainer. It won't replace your whole towel set, but it can be a great start to a brand new quality showering experience.
Pros:
Great price
Very absorbent
Comes in eight colors
Cons:
Chateau Home Collection 22-Piece Bath Towel Set
Get towels the whole family will love with this convenient bulk set.
If you're looking for the crown jewel of all bath towel sets, here it is. This massive 22-piece set is enough for the whole family and plush enough for even the most sensitive skin. Leave it to Chateau Home Collection to be your one-stop-shop for luxurious bathroom towels.
Every towel in this set has been Oeko-Tex certified, meaning that it meets high environmental and safety standards. They're made of 100% cotton and have 600 GSM for the plush thickness everyone loves. With four body towels, six hand towels, and twelve washcloths, there's plenty to go around. The price may be a high initial cost, but the price per towel is actually a great deal. If you're looking to shop in bulk, this deal is as good as it gets.
Pros:
Comes with 22 towels
600 GSM
Good price per towel
Cons:
High initial price when compared to smaller sets
Frequently Asked Questions
Do all bathroom towel sets come with washcloths and hand towels?
No. Many do, but not all. Brands will often offer multiple types of sets with different combinations of towels. For example, a six-piece set may have two large towels, two hand towels, and two washcloths. A four-piece set may just have four large towels. There are plenty of possibilities to find the combination of towels that fits your needs.
Are all full-body towels the same size?
No. Body towels can range from 28″ x 54" to 30″ x 58" since there's no strict standard. Bigger towels are called bath sheets and can be 40″ x 72" or larger. Depending on your size and preferences, you may want to compare dimensions before buying.
Why Trust Us
Since 2007, TotalBeauty has been committed to helping millions of people find the right makeup, skincare, and haircare products for their needs. Our experts know what works best for every face shape, skin type, hair type, and more. They are here to share that knowledge with everyone looking to upgrade their beauty routines or try something new.