The Best Back Massagers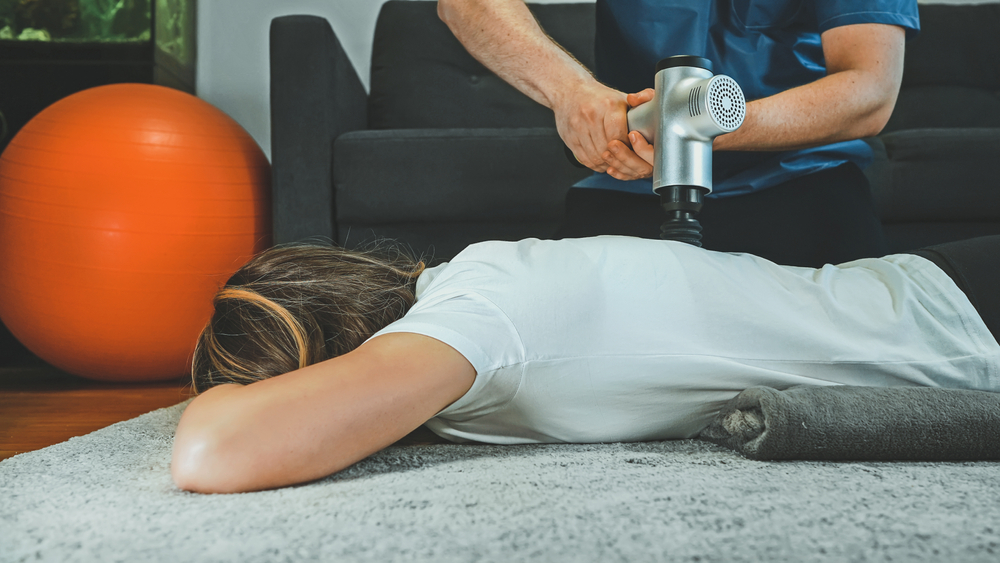 Aching muscles at the end of a long day needn't be a problem when you have the correct tools to help. The ultimate back massager can make a world of difference to your overall comfort levels. But not all pain is the same and therefore not all massagers do the same job. Whether you have deep tissue pain or niggling nerve pain in your neck, we can help you find the right massager to solve the issue. We've done the hard work for you and compiled a list of the top massagers around.
Naipo Shiatsu Back and Neck Massager with Heat
Whether you're at home, in the office, or commuting between the two, this advanced back and shoulder massager with heat can alleviate even the sharpest pains.
Pros:
Whether you have lower back pain, a stiff neck, or constant fatigue brought on by chronic pain, this heated back massager can help. With a built-in shiatsu feature, as well as heated pads to help loosen tight muscles, this fantastic massager can help just about anyone. And thanks to the compact design and carrying case, the Naipo Shiatsu Back and Neck massager can also be used just about anywhere. Actually, we don't recommend using it while you drive. This massager has a knack for easing us into a deep sleep, so you might want to wait until you're seated in a comfy chair before turning it on.
Cons:
Unlike a handheld massager, this back massager doesn't deliver the absolute deepest knead. If you have pain in a specific area, you might want one of the massage guns for targeting knots. That being said, it's still a great choice for relaxing the muscles and stimulating blood flow.
Zyllion Shiatsu Back and Neck Massager
Easy to deploy in a snap, the Zyllion Heat Back Massager delivers 3-dimensional kneading in a Shiatsu mode for a relaxing portable massage.
Pros:
For those looking for a portable massager, look no further. This option from Syllion is compact in size, yet vastly powerful for breaking up knots. And unlike so many other options, this one can be used on different parts of the body. So whether you want a neck, leg, or lower back massage, Zyllion's got you covered. With advanced heating and 3-dimensional kneading, this beauty soothes, invigorates, and loosens.
Cons:
You have to lean into it to really get the full effect, so it works best when you're laying down or seated. For folks that desire a neck and shoulder massager that they can wear like a vest, we recommend checking out one of the other options on our list.
Legiral Massage Gun for Athletes
The is back Massager is an ultra-quiet tool that comes with four different attachments to attack the muscle knots, strains, and tension associated with tough workouts.
Pros:
There are tons of different massage guns out there, but none do targetted massages quite like Legiral. This cordless, rechargeable massager comes with multiple attachments for a range of targetted relief. It's a great massager to use both before and after workouts, as the attachments improve muscle-plasticity during warmups. The intensity of the massage and the speed are adjustable. It is portable and operates by a powerful, rechargeable, three-hour life battery.
Cons:
There's a bit of a learning curve. At over 4 pounds in weight, it can be difficult to manipulate if there is muscle soreness present in the arm region. The space between the attachment and the massager's head can pinch the skin if not used carefully. We recommend starting on the low settings and exercising caution to avoid injury when applying near the neck and spine.
Resteck Massagers for Neck and Back
Relaxation doesn't need to cost an arm and a leg. This inexpensive option from Resteck can help relieve muscle pain, shoulder cramps, and neck soreness.
Pros:
Not only is this one of the easiest to use, but it's also one of the easiest to afford. Modestly-priced and built to last, the Resteck Massager features four simple buttons for adjusting the power, speed, heat levels, and direction. And although it's inexpensive, it's far from cheap. The Resteck massager delivers 3-dimensional heated kneading that can be adjusted to your liking. So whether you want a relaxing gentle massage or a deep knot-buster, the Resteck is up to the task. Considering the quality of the massage and the bargain price point, this pick is a steal of a deal.
Cons:
It can be used in a variety of settings and indeed comes with a carrying case for portability. However, it really works best when you're sitting down in a comfortable chair and leaning into it, so you might have to adjust your sitting angle to find an effective position.
LiBa Back and Neck Massager for Self Massage
With an ergonomic shape and an intuitive design, this handheld massager helps you take work out knots and trigger points on your own, no electricity required.
Pros:
Sometimes the masseuse just can't seem to find that knot, no matter how much directional words we throw at them. A little higher. To the left. No, your left. Too far. It's times like these that we wish we could just give ourselves a massage. With the LiBa, self-massage is possible. With the perfect shape and strength for digging into those hard-to-reach spots on your back, this self-massager puts the power back into your hands. An excellent addition to your physical therapy arsenal and the perfect gift for those with chronic pain, the LiBa Massage Hook is our favorite manual massager.
Cons:
It doesn't have any heating element, so you need to be careful not to use it while your muscles are cold. Also, you'll have to put a bit of work in to really bust up knots, so it may take some strength.
FAQs
How often should you use a back and body massagers?
A good massager will provide rapid relief, minimizing the amount of time you need to spend with it. But you can use a massager for as long as it feels good. A portable massager is particularly handy if you need tension relief on-the-go. Some people enjoy a daily massage to keep their muscles loose, whereas others use a massager as and when needed.
I have sciatica. Will a back massager help?
Sciatic pain is neuropathic, making it slightly different from muscular pain. Often, sciatic pain is best tackled with a combination of prescribed pain relief, physiotherapy, and massage. A massager can help you to combat sciatic pain when used in conjunction with other tools and methods, but we always recommend speaking with your physician before using one.
I am pregnant. Can I use a back massager?
In many cases, it is perfectly safe to use a massager while pregnant. In fact, it can give you amazing relief in the later stages of pregnancy. However, there are some pressure points on the body that are thought to trigger contractions. This can be an unwanted side effect and a potentially dangerous one if you have a high-risk pregnancy. Before using a massager, speak with your healthcare provider. It might be recommended that you visit a pregnancy masseur instead of using a back massager.
Can I use a back massager while driving?
Safety is paramount. Generally speaking, even a small cushion massager can be a distraction while driving. Handheld massagers will require you to take your hand off the wheel to use, while noisy massagers may distract you from other traffic noise. However, you can use a back massager while traveling in a car as a passenger. In fact, we think this is quite an enjoyable experience. If you are driving and feel pain in your back or neck, pull over at the nearest rest stop and spend 10 minutes with your massager before returning to your journey.
How do I choose a massager for someone else?
If you're looking to buy a back massager as a gift for someone, it's important to know where their problem areas are. That way, you can select a massager that meets their needs. For example, if they frequently complain about lower back pain when commuting, a handheld, portable massager could be the way to go. If they talk about experiencing chronic bad back as a result of their office chair, a plug-in cushion massager could be more appropriate. If you don't know where their problem areas are, an all-over body massager with multiple functions will be a safe bet.