5 Best Anti-Aging Serums for 2020 – Anti-Aging Serum – Total Beauty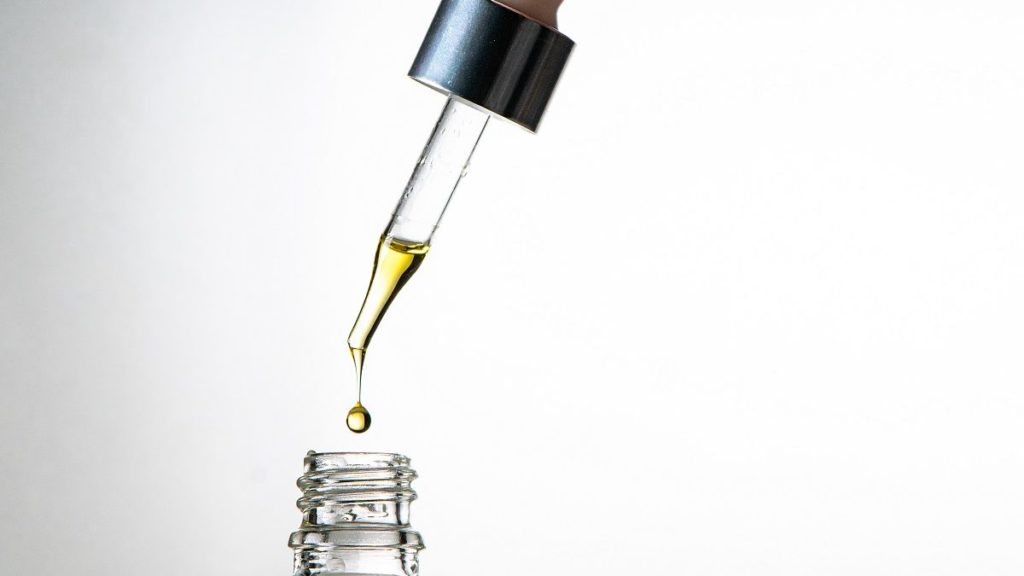 Skin is often the first giveaway of someone's older age. There might be fine lines around the lips or eyes, or even some deeper wrinkles on the forehead. Anti-aging products can help, but there are so many on the market that it can be difficult to know which is the most effective. Our guide to the best available serums will help you select the best product for your needs, so that you can begin treating your skin immediately.
Best Choice
The Flawless. Younger. Perfect. Hyaluronic Acid Serum for Skin offers a high-purity oil that is applied for healthier, smoother, and glowing skin.
Pros:
This is a relatively affordable serum that takes advantage of hyaluronic acid, which is often only found in some of the more expensive oils and serums that are available on the market. The product also comes in a double size bottle, giving you far better value for your money. The unique formula provides a 370% increase in moisture retention, thanks to the specific type of hyaluronic acid that is used in the serum. The serum is also enriched with vitamin C for added benefits.
Cons:
Even though the double size, this is still just a small 2 fl. Oz bottle. This means the product may not last for long. This means a frequent purchase of a new bottle will be needed if the person intends to use the serum on a regular basis. Furthermore, the product only consists of two ingredients. The addition of a few added natural ingredients could have been useful.
Best for Eyes
Pure Biology contains ingredients such as hyaluronic acid and argan oil, which are blended together to gently hydrate, brighten, and protect the skin.
Pros:
Pure Biology is an anti-aging serum designed to specifically reduce signs of aging around the eye. It contains hyaluronic acid, vitamins C and E, and argan oil to reduce the appearance of wrinkles and fine lines. It also works to protect the skin against UV light by increasing the production of collagen. Reduced puffiness or dark circles beneath the eyes makes the skin look more youthful and refreshed. Results may be visible from the first application, and skin will be smoother and more hydrated almost immediately.
Cons:
The air pump dispenser ensures that the ingredients within the bottle are protected and will not begin to break down as soon as the product is opened. However, depending on your personal preference, the pump may dispense a bit too much of the product for one application.
Best Organic
Vegan friendly and cruelty free, the LilyAna Naturals Vitamin C Serum combines natural and therapeutic ingredients in a lightweight, easy-to-apply serum. It helps reverse the signs of aging.
Pros:
LilyAna Naturals Vitamin C Serum uses organic, plant-based and therapeutic-grade ingredients to visibly brighten your skin's appearance. This fantastic product boosts collagen production and helps to reduce fine lines and scars to reverse the signs of aging. It is suitable for both men and women and can be safely used around the eyes. It is non-comedogenic, so it shouldn't result in breakouts. This light serum is easily absorbed by the skin without a heavy or oily feel to it. LilyAna Naturals Vitamin C Serum is vegan-friendly, and its manufacturing is cruelty free.
Cons:
A one-ounce bottle of Vitamin C Serum lasts for around a month to six weeks when applied twice daily. If you are looking for a product that will last for longer with regular, daily use, then you may be slightly disappointed with this serum.
Best for Men
Vegan friendly and animal-cruelty free, the Brickell Repairing Night Serum for men is made with premium organic ingredients to boost collagen production, reduce skin inflammation.
Pros:
Brickell Repairing Night Serum for men works by boosting collagen production and repairing damaged skin cells. It is designed to be applied at night and helps to reduce signs of inflammation and aging during sleep. It contains natural, organic ingredients including vitamin C, hyaluronic acid, and green tea. It also contains plant stem cells. Skin appears firmer and tightened and fine lines become reduced almost immediately. Signs of aging, including wrinkles, will be reduced over time.
Cons:
Using the pump can result in some wastage of the product because it dispenses a large amount in quite a forceful way. We found that it squirted across the room the first time we used the pump! If you use the pump carefully, you can avoid spillages, especially considering this product's price.
Best for Age Spots
Containing Niacinamide, InstaNatural works to reduce the signs of aging, including stubborn age spots. This premium product contains natural ingredients, including avocado oil.
Pros:
InstaNatural contains niacinamide, a form of vitamin B3, to naturally soothe and nourish your skin. It is used on the face to help reduce age spots, blemishes, and signs of irritation. By reducing hyperpigmentation, it allows your skin to return to its youthful glow. Regular use helps to reduce wrinkles and makes skin feel firmer and plumper. It also supports elasticity within the skin to reduce fine lines and address areas of puffiness such as the lower eyelids, or any areas of sagginess.
Cons:
Only a small amount of the serum is required; if too much serum is used, it can leave a little residue on the skin. It is recommended that you moisturize your skin after using the serum to reduce the risk of any residue being left. However, if you find it difficult to use a dropper or like to use a larger amount of serum, this product may not be quite right for you.
What Really Matters
Reduced Appearance of Aging
If you are worried about signs of aging or want to take care of your skin to reduce or avoid fine lines or wrinkles, you want to be sure that the product you buy will actually work. Anti-aging serum that helps to build collagen, hydrates or repairs cells, or reduces inflammation within the cells will prolong the life of the skin cells. Healthier cells improve the appearance of your skin and reduce hyper-pigmentation to give firmer, plumper skin that is less prone to fine lines and wrinkles.
The introduction of vitamins, including vitamins E and B can help to improve the health of your skin, as these have both been shown to promote skin health. Hyaluronic acid is proven to promote healthy fluid levels within skin cells so that skin appears well-hydrated at all times. When you buy a serum, you want to feel confident that with frequent use it will promote healthier, younger looking skin and looking at the ingredients can be key to ensuring you get the best results.
Easy to Apply
We all lead busy lives and often cannot spend as much time as we might like on a daily skincare regimen. When trying to choose an anti-aging serum, you want to be confident that it will fit into your lifestyle with minimal fuss. An easy-to-use pump, pipette, or dropper is important for getting the product onto your skin. It is also vital that the product is easy to rub evenly into your skin, allowing you to treat the key areas of your face that are affected by aging. Finally, you want to select a product that will not leave an oily, streaky, or powdery residue.
Environmentally Friendly Products
We are much more aware of the impact our healthcare and beauty schedules can have on both animals and the environment. If environmental issues are important to you, you may wish to look for products that are vegan-friendly, cruelty-free, contain only organic ingredients, or boast a combination of all three. Cruelty-free products are not tested on animals, and do not contain any animal products, and vegan products are not manufactured in a way that involves animal products. Organic products contain ingredients that are only produced in a way that is certified to be organic.
Some anti-aging serum products are labelled as natural, which often suggests that they contain natural plant ingredients such as avocado, argan oil, or essential oils. Natural products may also contain therapeutic ingredients that promote skin health without being plant-based. Reading the product information and ingredients list can help you to make an informed choice about which product will best suit your needs.
What's in Right Now?
Anti-aging serum products are popular with both men and women for promoting youthful looking skin and slowing (or reversing) the signs of aging. Products that contain naturally occurring ingredients, such as plant or nut oils, or vitamins that promote skin health are popular for not being too harsh on delicate facial skin. Plant-based products give a natural or pure feel that can provide reassurance that the product will not irritate your skin. Organic products that are free of chemicals are also fashionable for gently aiding the health of skin cells.
Anti-aging serum products with a specific target are all the rage. Some anti-aging serums are designed for men, and others are produced to target specific signs of aging or a distinct area of the face. Whether you are looking for a product that works specifically for crow's feet around the eyes or one that targets hyperpigmentation, many products have been tailored to concentrate on an individual concern, while also providing sufficient overall anti-aging effects.
Prices
Expensive
$75 buys you a men's anti-aging serum that's specifically designed to repair skin cells overnight.
Mid-Range
$19-$32 is the price range for natural or organic anti-aging serum blends.
Cheap
$10-16 gets you larger quantities of anti-aging serum products that provide overall anti-aging effects or target specific areas of the face.
FAQs
My skin is prone to break out in acne. Is there a product that is formulated for my skin?
For sensitive or acne-prone skin, it can be helpful to look for products that are non-comedogenic. These products do not cause blockages in the skin's pores, which is important to prevent acne caused by pore blockages. If a serum does not block the pores, it ensures that the skin's natural oils are still able to escape, rather than being trapped beneath the top layers of the skin. Generally speaking, lighter, non-greasy products will better suit your skin, as they reduce the amount of oil that sits on top of your skin.
I am looking for a product that targets fine lines and wrinkles. What sort of anti-aging serum do I need?
To target fine lines and wrinkles, you will want an anti-aging serum that works to improve the hydration of your skin with a blend of hyaluronic acid and skin-friendly vitamins such as vitamins C, E, and B. Ingredients that boost the skin's functions help to rejuvenate and repair the cells for healthier, firmer-looking skin, and the youthful glow that you may have begun to miss.
I am a man and am put off by products that are advertised for women only. What should I look for in a product for men?
Anti-aging serum for men is becoming more popular. Just as women might be concerned about wrinkles, many men wish to slow the aging process and help to keep skin feeling youthful. Products for men consider the natural differences between men and women, such as facial hair and the use of shaving balms. Anti-aging serum for men works to increase collagen production and hydrate skin cells. You may also find it useful to look for scents you love, which may be earthier than the scents found within a serum marketed for women.
Why Trust Us
Since 2007, TotalBeauty has been committed to helping millions of people find the right makeup, skincare, and haircare products for their needs. Our experts know what works best for every face shape, skin type, hair type, and more. They are here to share that knowledge with everyone looking to upgrade their beauty routines or try something new.