The Best African Black Soap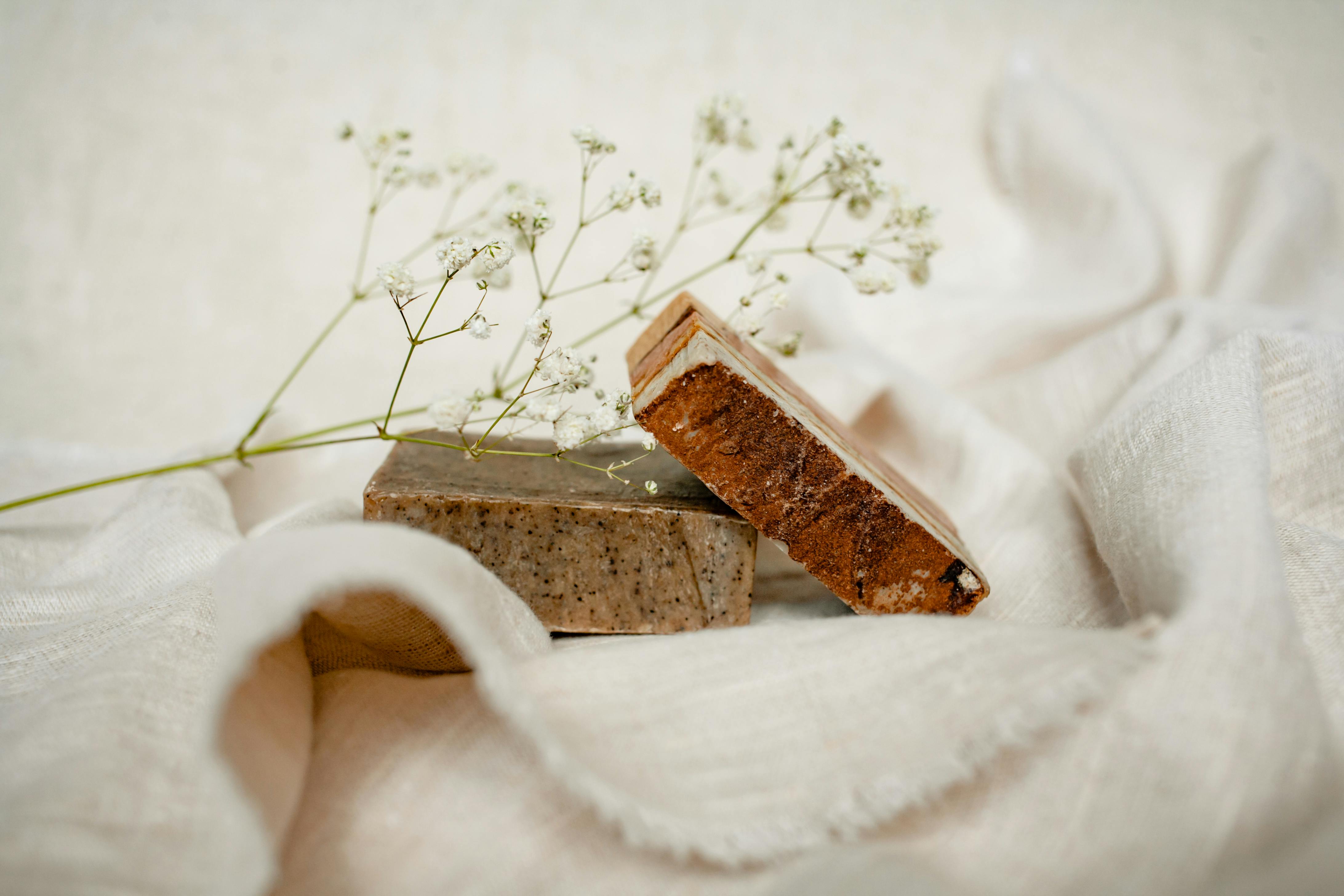 African black soap is all-natural and made to help you gently exfoliate your skin without drying it out. It's traditionally made in West Africa, typically Ghana, and traded and sold around the world. We love it because it helps keep our skin feeling clean, fresh, and clear without the harsh ingredients most commercial options include, like alcohol or dyes. The only problem is that many of the options that are for sale aren't authentic, which means the ingredients aren't as high-quality. We want to help you avoid that, which is why we've created this list of the best African black soaps. In our research, we've found that the best African black soap is easy on the skin and made with the purest of ingredients. Wonderfully Natural's African black soap was our favorite pick because of it's high quality cruel free ingredients as well as its versatility. You can apply this soap to any part of your skin as well as your hair. It not only cleans but exfoliates as well. For a more cost-effective introduction to African black soap, we recommend Sheamoisture's bath and body bar. If you have oily skin, this soap will keep acne at bay or help clear it up if you already have it. Read on to discover why we think these are the best African black soaps on the market.
Wonderfully Natural African Black Soap
Organic ingredients help you get the healthy glow you're after.
If you're looking for an all-natural way to care for your skin while supporting fair trade, you may want to check out Wonderfully Natural's African black soap. Small businesses in Ghana use traditional methods and organic ingredients to give you the most authentic product possible. You can use it on your favorite pouf, washcloth, or exfoliating net to clean and smooth your face and body. And because it's free of harsh chemicals and unnecessary additives, it's safe for all skin types.
Pros:
After using this soap, your skin will feel as soft as silk. You'll be surprised at how quickly your acne will dissipate.
Unlike other brands, this soap won't leave any soap residue on your skin.
While it is unscented, it does emit a subtle and pleasing aroma.
This soap is versatile enough to be used on your hair, body, and face.
Cons:
This soap will dry your skin, so it's important to apply moisturizer after using it.
SheaMoisture African Black Soap Face And Body Bar
Stick to your budget while getting all the benefits.
Although African black soap is affordable compared to many other soaps, it can still be a bit pricey to those on a tighter budget. That's when we turn to this African black soap face and body bar by SheaMoisture. Its deep cleaning, clarifying formula includes extra shea butter, tamarind oil, and tea tree oil to help specifically with oily, acne-prone skin. Meanwhile, unlike other black soap bars, you can use it directly on your skin without the risk of injury.
Pros:
If you suffer from eczema or psoriasis, this could be an effective natural remedy.
Some African black soaps will dry your skin, but we found that SheMoistures cleans without drying you out.
Those with skin allergies should not have any issues with this soap.
Cons:
This African black soap has added ingredients that organic options don't, such as alcohol.
Our Earth's Secret Raw African Black Soap
This raw soap is made with organic ingredients for even the most sensitive skin.
Our Earth's Secret's raw African black soap features a simple formula that includes only the most traditional, local, and sustainably collected ingredients from Ghana. From there, artisans make it by hand using the same techniques that have been used for generations. You'll get an entire pound of it with each purchase, too, making it a cost-effective option. You really can't beat it.
Pros:
A little bit goes a long away, so this one-pound soap bar should last you quite some time.
This soap is as close to nature as you can get, especially when compared to most other soaps and body washes.
We were pleased to discover that after using this soap just two to three times a week, acne was greatly reduced.
Cons:
You have to use a washcloth or body pouf because it's too rough to use directly on your skin.
Better Shea Butter African Black Soap
This pick is perfect on its own or as an ingredient in your DIY beauty products.
Making your own beauty products is very rewarding. It allows you to customize your skincare to your body, helping you avoid some of the problems that come from using premade, one-size-fits-all options. Better Shea Butter's bulk-buy African black soap makes it easy to melt it down and mix it with your favorite oils, butter, and other nourishing ingredients to create luxurious one-of-a-kind products. Meanwhile, it works just as well on its own.
Pros:
If you have hormonal cystic acne, this soap may provide you with soothing relief.
While this absolutely can cleanse and clear your skin, the shea butter ensures it won't dry you out in the process.
Its natural, earthy smell isn't overpowering.
Cons:
The price is higher than most soaps, but you get a lot for your money.
Frequently Asked Questions
Is African black soap safe for me to use if I have sensitive skin?
African black soap is safe for almost any skin type as long as you're careful to choose one made the traditional way using all-natural ingredients. However, you will need to stick to a good moisturizing routine to prevent dryness and irritation, just as you would with any other soap.
How do I choose the right African black soap to meet my needs?
If you need help choosing an African black soap to meet your needs, simply consider your skin type, form preferences, and budget. For example, if you have sensitive skin and enjoy liquid soaps, you may want to choose an African black soap body wash. On the other hand, if your budget is a bit tight and body wash is too pricey, a bar soap could be your best bet.
Why Trust Us
Since 2007, TotalBeauty has been committed to helping millions of people find the right makeup, skincare, and haircare products for their needs. Our experts know what works best for every face shape, skin type, hair type, and more. They are here to share that knowledge with everyone looking to upgrade their beauty routines or try something new.