5 Best Activated Charcoals for 2019 – Total Beauty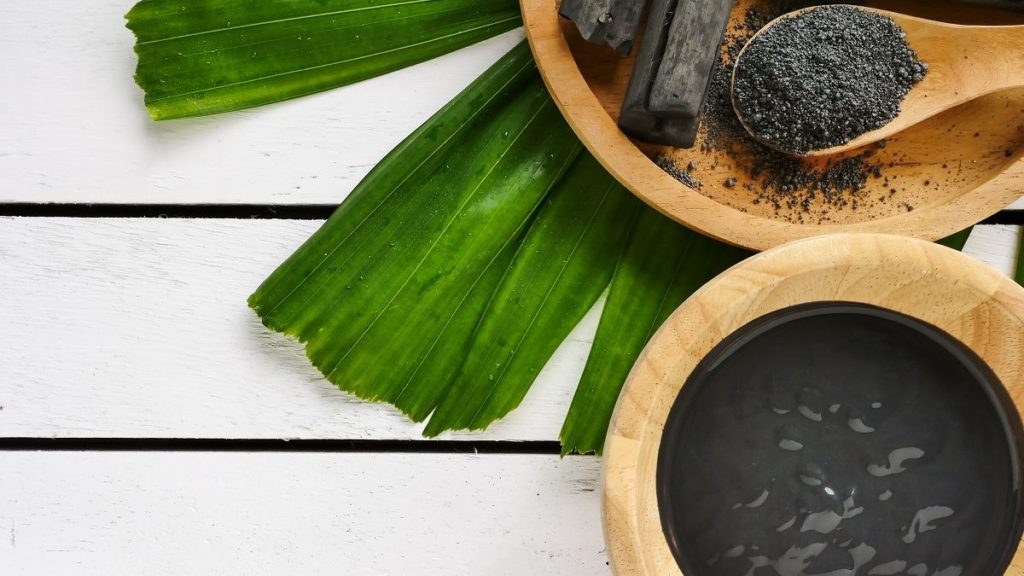 You may have noticed the increasingly popular use of activated charcoal for teeth whitening, clearing skin, and relieving digestive issues. While it's long been known to boast a wide variety of health benefits, activated charcoal's recent rise in the health and wellness space has sparked interest. Whether you're familiar with it or not, we're here to give you our top picks for the best activated charcoal brands based on your needs!
Best Choice
Hardwood Activated Charcoal is our overall pick as its easy-to-use quality and benefits rejuvenate and maintain skin, hair, and teeth health.
Pros:
Made from 100% hardwood trees found in the USA, this charcoal supplement brand helps to noticeably whiten and brighten teeth after just a few uses. Available at a reasonable price, this tasteless powder also helps to relieve an upset stomach and treat other digestive issues. If applying on the skin, combining a small amount with water is an effective way to combat blackheads for those with an oily complexion and to remove dirt that your skin collects each day. Suitable for both people and pets, this charcoal is our top choice for efficiently absorbing and removing toxins both internally and externally.
Cons:
Similar to many activated charcoal supplements, this is an extremely fine powder that can easily make a mess. When opening the package, some users have reported that it's easy to spill out of the bag.
Most Affordable
With a relatively low price tag, Viva Doria's hardwood-derived activated charcoal powder offers the same high-quality benefits as its more expensive competitors.
Pros:
This tasteless charcoal powder effectively combats blackheads and an oily complexion. It is perfect for using in combination with other products to make a home-made peel mask to remove impurities. While users report that it works best to support clear complexion, it also helps to alleviate stomach issues, freshen breath, and whiten teeth. Even better, it's a fraction of the cost of other activated charcoal supplements.
Cons:
In some cases, users mentioned that it was really difficult to clean up without leaving a stain on their countertops. Because this activated charcoal comes in a fine powder form, it can be easy to make a mess.
Best Organic
The Lily Organic To Go Organic Activated Charcoal Detox Coffee offers a 100% natural formula that aims to help rid the body of toxins that tend to build up gradually.
Pros:
The product contains a range of 100% natural ingredients. With no added synthetic ingredients, the coffee tends to be a safer option for people who are looking to detoxify their bodies. The addition of activated charcoal to the product may assist with the detoxification process. This helps to eliminate the excess accumulation of toxins from the user's body. The product does not contain any type of chemicals. The product is also a non-GMO and a gluten-free detox coffee. The purchase of this detox coffee comes with a 100% money-back guarantee.
Cons:
The coffee may be considered somewhat expensive for some people who are interested in using a simple way of detoxifying their bodies. There are also some claims made by the product that has not been backed up by an appropriate number of scientific research studies. People who are sensitive to caffeine may experience an adverse effect when they use this product.
Best for Digestive System
PURELY Beneficial's organic activated charcoal pills are derived from high quality coconut shells to help alleviate gas, remove impurities, and whiten teeth.
Best for Digestive System
Pros:
These charcoal capsules are especially effective for combating digestive issues such as gas, bloating, indigestion and nausea. Many users reported feeling relief shortly after taking it. It has also been reported to prevent hangovers.
Cons:
These activated charcoal capsules absorb and flush out toxins relatively quickly, so it's important that individuals remember to stay hydrated by drinking a generous amount of water each time they take them.
Best for Skin
The Best Naturals Activated Charcoal 280 mg 250 Capsules offers a high-quality detoxification product, with a single container lasting for a period of 125 days.
Pros:
The product primarily focuses on providing a dose of activated charcoal to the user's body. This ingredient has been shown to provide certain benefits for the gastrointestinal tract and may also assist in the elimination of toxins that have accumulated in the body. There are a total of 250 capsules in each bottle. A user is advised to take two capsules per serving, providing a supply for 125 days in each container.
Cons:
The capsules are made from gelatin, which means this product is not appropriate for people who are following a vegan lifestyle. The dosage of activated charcoal may also be considered low for some people. Taking a single capsule per day would have been better compared to the fact that each serving should consist of two capsules. The product also contains magnesium stearate.
What Really Matters
Form
In addition to beauty and wellness products that include activated charcoal, you can take activated charcoal on its on in either the form of a capsule or a fine powder. If using powder, be cognizant of the amount you're taking, especially if you're ingesting it.
Stay Hydrated
This supplement's main function is to absorb and flush out toxins and impurities from the body. That said, it's important to stay hydrated when taking it.
Interaction with Medications
As always, check with your doctor before introducing any new supplement into your diet. Based on how activated charcoal functions, you should wait no fewer than two hours before taking another medication. Any less than that could affect the efficacy of your medicine.
What's in Right Now?
Activated charcoal has always provided a wide variety of benefits; however, as it continues to trend throughout the health and wellness space, many brands are introducing it as an ingredient in their products. From shampoos to cleansing bar soaps–some food and beverage brands have even added charcoal-infused lemonade to their menus! While these products won't be nearly as potent as taking the supplement directly in pill or powder form, many users claim that the benefits are certainly there.
Prices
Expensive
$15+: For premium products that offer a higher dosage and premium quality ingredients.
Mid-Range
$7-$14: Average price for supplements that may include additional ingredients.
Cheap
$6 and under: For generic supplements with basic benefits.
FAQs
When should I ingest activated charcoal?
We recommend taking it whenever you feel you've eaten something a little off and are experiencing an upset stomach, bloating, or nausea. Just make sure to stay hydrated as its working to absorb and flush out toxins and impurities.
When should I avoid activated charcoal?
If you take other medications, be cognizant of not taking them too close to each other as it can dull the medication's efficacy. To be safe, wait no fewer than two hours before taking other medications. And of course, always talk to your primary care physician before introducing a new supplement to your diet.
How does activated charcoal benefit my body?
There are many benefits. From teeth whitening, removing internal and external bodily impurities, and even helping to improve heart health, activated charcoal is a supplement that has a wide range of functions. In general, it acts as a superhero detoxification aid as it absorbs and flushes out all of the toxins and impurities from your skin to your gut!