5 Best Acne Scar Treatments for 2020 – Acne Scar Treatment Reviews – Total Beauty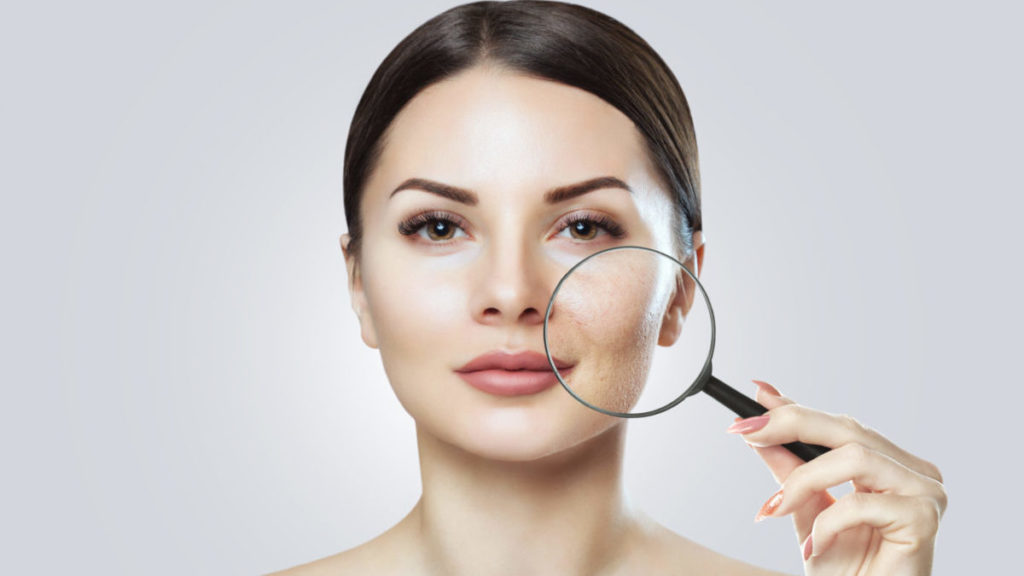 Frustrated with everyone seeing your scars first instead of you? Try a treatment for acne scarring to get rid of stubborn spots, new and old. Good acne scar treatments start to show results in just a week or two and the regimes are uncomplicated. You'll see the maximum available results outside of plastic surgery in twelve to twenty-four weeks--old scars included. Ready to get started? We've assembled some of the most effective acne scar treatments out there, while leaving out those with unnecessarily prohibitive pricing.
Best Choice
Aroamas Advanced Medical Silicone Scar Gel claims to be recommended by physicians and pharmacists to heal scarred and burned tissue.
Pros:
Aroamas is one of the most well-known names in acne scar treatment. The medical-grade silicone softens scarring, while laurocapram helps the silicone to absorb into the skin to more effectively break up the scarring. Aroamas recommends the product to be used up to three times a day. The brand says new scarring can be faded in eight weeks and old scars in three to six months. Users say that as long as it is used at least twice a day, results will start appearing in one to two weeks. This product can be used on children.
Cons:
The product must be rubbed in for at least three minutes, which could irritate the skin. Like all acne scar treatments, it works more quickly on new acne scarring than old. It does not list the percentage of the active ingredient silicone that it contains.
For All Types of Scars
Mederma Advanced Scar Gel claims to be the number-one brand in scar treatment--acne and otherwise--that is recommended by doctors.
Pros:
It is not silicone-based but uses the active ingredient allantoin to initiate the skin's own natural exfoliation process to fade the scar. Onion bulb extract in the formula acts to reduce inflammation and aid in the softening of scarring for better fading. It contains hydrating hyaluronic acid as a tissue-softener as well. Noticeable results should be seen between four to eight weeks of use.
Cons:
This product can irritate the skin with frequent use or from using too much product. The product can make newly healed scarring itch more. The treatment for acne scars does not appear to work for all users at the suggested one application per day.
Best Night Scar Treatment
Mederma PM Intensive Overnight Scar Cream is a complicated formula for acne scar treatment that contains a long list of amino acids known to aid collagen stimulation in the skin.
Best Night Scar Treatment
Pros:
Collagen is what your skin uses to become like new again, but with scarring the natural collagen on the surface of the skin is limited. Enter Mederma PM. Like most Mederma products, it also contains onion bulb extract to soften the skin and ease inflammation. It uses dimethicone as the primary active ingredient for scar removal at a two percent concentration, combined with a copper derivative and hydrolyzed collagen. It is very effective at fading acne scarring.
Cons:
It contains fragrance that smells objectionable to many. There is a safety warning on the label against allergies, despite it not containing any drugs–an indication that the product may not be as well-tested as it ought to be.
Best Scar Sheets
Aroamas Silicone Scar Removal Sheets stick well so that other fade creams can be used under the scar removal sheets with compounded results.
Pros:
These can be used at night for acne scar treatment. Simply cut the sheet and apply it to the area you would like to fade. Allow the patch to remain for a twelve-hour minimum. The patch is a neutral skin color, so it is not very visible if you choose to wear it during the day as well. Better results are seen the more hours in the day it is worn. Tangible results are seen in twelve weeks.
Cons:
The instructions for use might be considered unsanitary. The box comes with four sheets that Aroamas expects the user to wash and reuse for a two-month period. The sheets must be cleansed with water before application and then worn for a maximum of twenty-four hours at a stretch.
Best Acne Scar Removal
Crocodile Acne Scar Removal Cream contains purslane, a popular wound-regenerative substance often found in expensive luxury cosmetics.
Pros:
Purslane is also an anti-inflammatory and antioxidant. Another active ingredient in Crocodile is nicotinamide, which is scientifically proven to regenerate healthy tissue–a key element in acne scar treatments. It has trehalose, which helps generate normal skin instead of scar tissue. It also contains hyaluronic acid to soften old scars during treatment and allantoin to exfoliate the surface of the skin and bring in new skin cells. It contains a minimal amount of additional chemicals.
Cons:
Users complain that the contents of the jar amount to barely a tablespoon, about half of what was expected from the inflated online picture. Like many new products, the manufacturer sends a gift card if the product is reviewed positively.
What Really Matters
The Premise
There are two main premises to acne scar removal, whether we are talking about old scarring or new. The first is healthy skin cell rejuvenation. Scarring is a wound-healing response. It's integral to scar removal for the skin to cease producing scar tissue and to produce normal, healthy skin cells instead. Many acne scar treatments contain ingredients that work towards this end, such as allantoin, purslane, nicotinamide, amino acids, copper acetate, and collagen. All of these help the skin produce its own healthy cells again. Under the correct conditions, the skin can do all of this by itself. This is where silicone comes in.
Silicone is a key to the second premise in acne scar removal, which is breaking down the scar tissue. High levels of moisture on site are what can begin to disperse scar tissue so that the epidermis can flush it away. Silicone patches are very effective at achieving the dispersal of scar tissue because they coat the skin to seal in the body's own moisture in the area. The patch will keep hydration localized for as long as you wear the sheet. A second to silicone sheets, although they do not work as well by design, are acne scar treatments in the form of creams that contain silicone and other hydration and softening additives like hyaluronic acid, onion bulb extract, and similar components. Formulas also exist that do not use silicone at all, and these would be a further step down in the treatment arena.
Setting Reasonable Expectations
The scar might have settled in overnight, but it will not be removed as quickly. If the scar is relatively new, it is much easier for an acne scar treatment to disperse it and get the skin producing new tissue in the area. You might even start seeing a difference in a few days. For old scars that have settled without producing any further coloration or changes, the acne scar treatment will take longer to soften the scars sufficiently to disperse them.
Keep in mind that scar tissue is dead tissue. It is a dead scab that has converted into scarring that can be permanent. There is very little activity or even circulation taking place in the skin in the area of scarring, though there may still be living tissue in the lower layers of the epidermis. If the acne scar treatment can penetrate deep enough into the skin, it is possible for it to be able to soften and disperse the old scarring and to bring back healthy skin tissue. Alternatively, if the area can be kept moist enough, the living tissue surrounding the scar-on the sides and underneath it–will start the rejuvenation process on its own. Either way, it is a complicated process that takes time and does not always live up to the expectations of the user of being completely scar-free.
Using the Treatment as Directed
The manufacturer knows the product best, and the instructions should be followed, at least initially. We understand that blowing thirty bucks on a one-ounce acne scar treatments can be a measure of desperation. You want your skin back! Well, follow the instructions at the outset and see how things work for a few weeks, when the product promises visible results. If you don't see what you're expecting in that time period, doubling up on products might give a quicker result.
Here's how. If you've chosen a nice silicone sheet and are wearing it faithfully but not seeing the difference you want to see, try layering an acne scar treatment cream under the sheet, particularly at night. A plain silicone cream will not be effective at double-layering, because you are already using a silicone patch. Doubling the amount of silicone won't do much. The acne scar treatment cream you need is the sort that combines multiple types of ingredients. A scar softener and disperser with cell rejuvenation included is the type of cream that will layer well under a silicone patch. We find that these creams do not stay in place long enough on their own to be as effective as their brand names suggest. Instead, layer them under the silicone sheet and you should start seeing better results faster.
What's in Right Now?
Acne scar treatment sheets are probably the cheapest, most flexible, and best-working products because of their incredible design. They are so well-made that one can remove, wash, and reapply them the next day. Perhaps this is not the most hygienic design, but it is certainly innovative, especially as companion products can be applied under them. Nothing is really going to work as well as a silicone patch, except one with another acne scar treatment product layered underneath.
Prices
Expensive, $50 – $100
The majority of the products in this category are pharmaceutical or recommended by physicians. The quantity of the acne scar treatment doesn't increase, despite the price. You will receive one to two ounces of product or about five sheets for your money. Most are silicone-based products that claim to be FDA-grade or medical-grade, but the offers vary.
Mid-Range, $30 – $50
Popular brand names fall in this category, each offering various classes of acne scar treatment products. Some are pure silicone gels, while others mix different acne scar treatment options in one formula.
Cheap, $10 – $30
Many great brands and effective products can be found in this cheapest category. A higher price in acne scar treatment options does not indicate a product that works better. So, perhaps save yourself some cash.
FAQs
How should I use an acne scar treatment?
If you can keep your product of choice on the affected area for twenty-four hours around the clock, it would be the most effective manner of getting rid of scarring. With a one-ounce acne scar treatment product, even the thought is impossible. There is simply not enough product. This is another reason to layer a thin layer of cream under a silicone sheet, as mentioned above.
Which ingredient formulation should I choose for an acne scar treatment?
For acne on the face, it's important to choose a product that is non-comedogenic. The last thing you want is further breakouts and scarring from an acne scar treatment product–how ironic would that be? You can also check the ingredient listing for petroleum derivatives like petrolatum and mineral oil, both of which can clog pores. If the product contains either of these ingredients, it is comedogenic. Silicone is also a petroleum derivative, but it is porous, so your skin will still be able to breathe after application.
Be on the lookout for added fragrance in your acne scar treatment. Acne-prone skin is usually also very sensitive, and fragrance is usually too harsh for those prone to inflammation problems.
Why Trust Us
Since 2007, TotalBeauty has been committed to helping millions of people find the right makeup, skincare, and haircare products for their needs. Our experts know what works best for every face shape, skin type, hair type, and more. They are here to share that knowledge with everyone looking to upgrade their beauty routines or try something new.