The Best Magnetic Eyelashes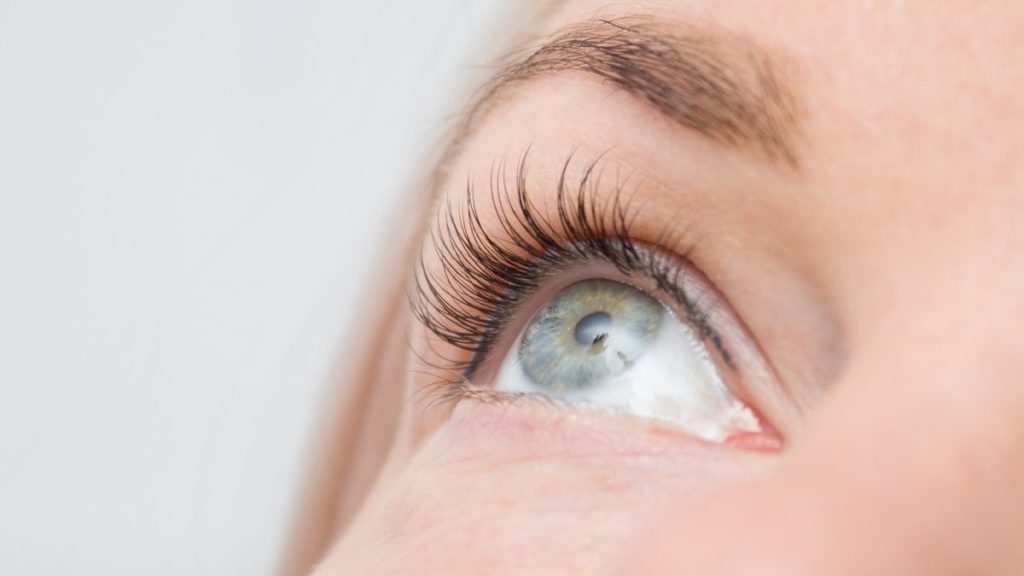 Are you a fan of eyelashes, but don't like the glue and the mess it leaves behind? If the answer is yes, you should try magnetic lashes. These use magnet technology for mess-free application and painless removal.
We've done the work for you and have selected the top three available on the market. Our reviews focus on the pros and cons and tell you everything you need to know to make your best purchase so you have lashes that wow and reach high for the brows.
Best Choice
Thanks to the specially designed eyeliner, there is no need to use sticky glue. Attach eyelashes with ease.
Pros:
Arishine has designed a kit suitable for magnetic eyelash newbies and veterans alike. These eyelashes are easy to apply because of the included eyeliner, which comes with magnetic particles and a simple brush applicator. Once you apply the liner, you can attach eyelashes effortlessly. The manufacturer offers three pairs of lashes in a single box; each of them is reusable to maximize the product's value. The lashes are strong, durable, and water-resistant. The manufacturer claims they can last all day long. The provided instructions are clear to ensure you learn how to apply the eyelashes quickly.
Cons:
If you are looking for affordable deals, these eyelashes aren't the wisest choice, especially over a long time. When removing them, you might notice liner residue on magnets, which means cleaning the product is required before repeated use. These eyelashes are quite long and might be unsuitable for those who prefer shorter units.
Best Easy To Wear
The tapered, soft pink design makes this set look classy. The product comes in attractive packaging, and the process of applying the eyelashes is user-friendly.
Pros:
Applying eyelashes is not exactly rocket science, but it is important to maximize ease of use. After putting on eyeliner and lashes, you will notice it is easy to wear them. You won't feel like you're even wearing the product, which makes it suitable for all-day use. The eyeliner is included and is easy to remove at the end of a long day.
Cons:
If you don't have previous experience, removing these eyelashes might get messy at first. The performance of magnets drops over time, and you might notice the lashes failing to stick to the liner after several uses. A generous quantity of eyeliner might be required to hold them in place for a long time.
Best Reusable
The ARVESA 8x False Magnetic Eyelashes Full Set comes with everything a person needs to apply these lashes, including a brush and applicator, as well as a free downloadable ebook with pro tips.
Pros:
These eyelashes feature the latest magnetic technology in order to reduce the need for glue when applying false eyelashes. Instead, the application is made faster and removing the eyelashes after a night out is also just as easy. The product also comes at a great price tag, considering the fact that this is a full set. A total of eight magnetic eyelashes are included in the set.
Cons:
The use of magnetic technology is not desirable for everyone. There are some people who still prefer the use of glue since it provides better security to ensure the eyelashes will stick to their eyelids for the entire evening. These eyelashes also do not offer any variety in terms of length or size, which can be another disadvantage for some people.
What Really Matters
Now that you are familiar with the top-rated products on the market, let's check out how to pick the best magnetic eyelashes. Take a look at the crucial factors to consider during the purchasing process to ensure you choose the right product.
Ease of Use?
There are two ways of applying magnetic eyelashes:
Using an eyeliner. Put on a special liner with magnetic particles first and then attach the lashes to it.
Using two strips of eyelashes. You receive two strips of lashes and connect the lower and upper corners to activate the magnets.
Choosing between these two methods solely depends on your preference. If you are looking not to use additional materials like eyeliner or glue, you can try connecting two strips. However, it might be tricky to find the right position for the lashes, especially if you don't have previous experience.
Many users find eyeliner to be an easier way of applying lashes. You will need to use a suitable applicator, and experts recommend thinner brushes because they will leave less visible traces.
Wearability
The majority of eyelashes are designed to last for at least several hours. However, only top-quality units are capable of staying in place for the entire day.
If you are putting fake lashes for work, you need them to stay on for at least eight hours. That is why you need the strongest and most durable magnets. Additionally, waterproof materials secure resistance to water and rain.
Reusability
Magnetic eyelashes might be designed for one-time use, but you can also find reusable units. You can wear these at least several times before they show a noticeable drop in appearance or lose magnet strength and become wobbly.
Fake eyelashes are often made of mink or other hairs, or synthetic fibers of various quality. The durability depends on the quality of the ingredients, but the components also affect your skin's safety. Look for ingredients that are safe for your skin and don't cause itchiness or other irritation.
Number of Pairs
Depending on the manufacturer, you will receive two to five pairs of lashes in a single package. Those lashes might be of different dimensions and types, so make sure that all pairs fit your expectations.
You can also consider the box the product comes in, especially if you are looking to carry the eyelashes with you. The box should keep the lashes clean and be convenient and easy to store.
FAQs
Q: Can magnetic eyelashes hurt your eyes?
A: Magnets cannot hurt your skin, and it doesn't matter if you are using them that close to your eyes. As for the ingredients, most products meet the regulations of the FDA, and manufacturers strive to use safe components for both lashes and eyeliner. Finally, be careful when putting on magnetic eyelashes so that they don't poke your eye.
Q: How do magnetic eyelashes work?
A: As the word suggests, these eyelashes use magnets to attach to your eyes and stay in place for a long time. Some manufacturers offer two strips of lashes that you connect once you put them in the optimal position. Other products use an eyeliner with magnetic particles in its formula. You apply it to your eyes and then attach the eyelashes to the liner.
Q: Why won't my magnetic eyelashes work?
A: The most common reason for these types of eyelashes to fail is that the magnets don't function properly. If you've used the lashes before, perhaps the magnets have worn out. Try cleaning them from any residue to see if they will work better. Alternatively, perhaps you are not following the instructions for applying the lashes. Read the manual carefully and consider contacting the manufacturer if you still have questions.
Q: Are magnetic eyelashes safe to wear?
A: Yes, they are safe to wear. But make sure to follow the instructions for applying and using them. Experts recommend cleaning the lashes and applying them only with clean and dry hands. That way, you avoid potential eye or skin irritation. Some eyelashes might become heavy to wear over time or might become itchy after several hours.