Nancy O'Dell Will Replace Mary Hart as "Entertainment Tonight" Host
Posted on November 9, 2010, 9:50 AM
After nearly 30 years of reporting the latest Hollywood happenings, the perky blonde host will cross her legs for the last time next year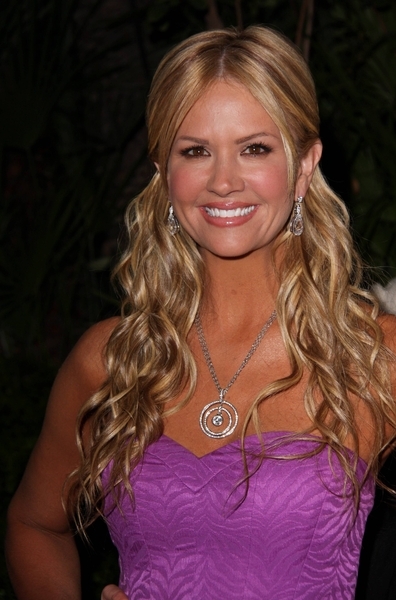 Nancy O'Dell Has Been Tapped to Replace Mary Hart on "Entertainment Tonight"
After nearly 30 years of hosting the show, Mary Hart, 60, has decided to end her tenure behind the "Entertainment Tonight" news desk. And, now, comes word that Nancy O'Dell, who stood beside Billy Bush and other sundry co-hosts on "Access Hollywood" for 13 years, has been named as her successor -
not
"The Insider's" Lara Spencer as had been previously reported.
O'Dell, 44, who underwent knee surgery last year after competing on "Dancing with the Stars" and ending her time at "A.H.," will join the crew of "E.T." as a "special correspondent" in January and will assume her host duties alongside Mark Steines once Hart completes her final season later in the year.
"Leaving this job was not an easy decision,"Hart said in a statement on Monday but knowing I will pass the baton to Nancy O'Dell makes that decision much easier. [She] is a talented and respected entertainment correspondent, and I know the show will flourish with [her] as co-anchor."
Hart who's been called the "face" of "Entertainment Tonight" will leave some big shoes for O'Dell to fill -- not to mention pantyhose. The host once famously had her shapely legs insured for $1 million each and even modeled for the Hanes company back in 1987.
For her part, O'Dell (she of the luxurious blonde
hair
) is excited to begin this next chapter in her life. "I remember watching Entertainment Tonight when it first premiered and dreaming about working for the show someday," she told "PEOPLE" magazine. "I am honored to be the one chosen to fill a TV legend's seat and I hope I can do her proud!"