Makeup Can Be Toxic To Your Health, Dr Oz Suggests
Posted on February 4, 2010, 2:10 PM
Many women would feel naked if they were forced to dash out of their house without any makeup. However, some of the products that ladies rely on to look and feel beautiful might actually be bad for their health.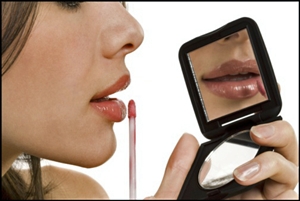 Some makeup products might be bad for your health.
According to talk show host Dr Oz, the same advances in makeup technology that have allowed for better-performing products could also be hazardous.
Mica, a mineral found in many makeup powders, for example, is available in much smaller-sized particles now than it was a decade ago. In fact, a finer dusting of this product can make for a more precise and natural-looking application. However, those tiny molecules of makeup can also more easily find their way into your lungs, and might cause health problems over time.
According to "AllHeadlineNews.com", other hazardous products like wrinkle cream and petroleum jelly could possibly lead to birth defects or lifelong reproductive issues.
Though most women will find it hard to switch from their product of choice, there's no reason to despair. "DoctorOz.com" suggests keeping a window open when applying powder, or choosing to use a liquid foundation.