Gerard Butler Dating Natural Beauty Laurie Cholewa
Posted on April 12, 2010, 1:25 PM
Fans of Gerard Butler, pictured here, have been trying to figure out exactly what has been going on between Butler and Jennifer Aniston, his costar on "The Bounty Hunter." The pair was spotted getting cozy all over Hollywood and canoodling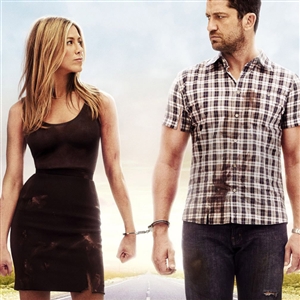 Gerard Butler Dating Natural Beauty Laurie Cholewa
Seems like the Aniston-Butler romance was all for show (and for naught, for that matter -- the film had modest success in the U.S. but bombed overseas).
Cholewa is a French TV host whom Butler met when he appeared on her program. The lovely brunette recently appeared on the beach, showing off her tan skin and enviable bikini bod.
Later, the pair was snapped walking down the streets of Paris, where Butler has been visiting the lovely lady.
While something tells us that the hunky Scotsman and the former-Mrs Pitt were more interested in drumming up publicity for "The Bounty Hunter" than they were in each other, you still have to feel for Aniston a little. It seems like she can't catch a break!
Is the perennially single lady doomed to failed relationships?