Four of My Favorite Multi-Taskers

Posted 10/26/11 at 05:32PM by Audrey Fine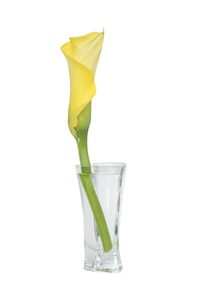 I used to be a card-carrying product junkie. My bathroom counter overflowed with vials and bottles and tubes -- each promising to firm, un-wrinkle or restore my bygone beauty. My shower was overrun with scrubs and conditioners and fancy shampoos all pledging to address a whole litany of other issues.
Then, I had kids. And gone were the mornings spent luxuriating in the ritual of getting ready. Good bye six-step face regimen, hello multi-tasking products.
Show me a woman who has children and I'll show you someone who could seriously benefit from a 2-in-1 shampoo/conditioner. Every minute saved is a bonus. I've been a time-crunched mom for nine years now and have amassed a few favorite fast-fix products. Here's a peek at the ones I can't live without.
Pantene Pro-V Medium-Thick Hair Solutions Frizzy to Smooth 2-in-1 Shampoo and Conditioner
, $7.50. Not only does this come in an easy-to-dispense-with-one-soapy-hand bottle, it works like a dream. You get a great cleaning power coupled with softening moisturizers. My entire family uses and loves it. And the price is more than right.
Korres Natural Products Milk Proteins 3 in 1 Cleansing Emulsion
, $20. I have a bottle in the shower and one on my sink. It not only cleanses away makeup and other grime, but also tones your skin and leaves it feeling soft. Plus it's gentle enough for even the most sensitive complexions.
Lanolips 101 Ointment
, $16. One hundred percent natural and fragrance-free, this Aussie import is incredibly emollient and works wonders at keeping lips moist and crack-free. It also moisturizes elbows, cuticles, and other dry, scaly patches. This stuff is addicting.
One of my other favorites has the distinction of also being a VIP (Very Impressive Product) pick. The
Miracle Skin Transformer
, $48, evens out my skin tone in seconds. It feels great going on, has an SPF 20 with UVA and UVB protection and makes my face silky soft. The fact that it's so simple to squeeze out and apply with fingers also makes it a winner -- beats foundation and a sponge applicator any day.
Those are four of the products that make my hectic life a little easier. Now what do you say we clue you into which ones our Total Look host
Rebekah George thinks are a complete waste of money
?

Our Expert Guides