Beauty 911: How to Handle a Cosmetic "Emergency" With Ease

Posted 09/15/10 at 03:26PM by Total Beauty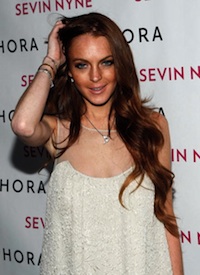 Ok, when the world is falling down around us, it may be kind of silly to even string the words "beauty" and "emergency" together so for the purposes of this article, let's refer to things like accidentally cutting your bangs too short or cracking a nail minutes before your wedding as "snafus." K?
Now that we've gotten that settled, I'm going to share my four most frequent SNAFUS and how I've learned to handle them with aplomb. Beginning with everyone's favorite -- the unexpected zit.
Snafu: Renegade Pimple
-- Don't you just love when a blaring red zit rears its beacon at the precise moment that you need to look your very best? Not to panic. When this happens you need to apply a spot treatment (like
Neova Intensive Blemish Treatment
, $14), then dab a natural-looking concealer (try
Estee Lauder Smoothing Creme Concealer
, $20) onto it, doing your best to keep it to a minimum -- the only thing worse than a big honking zit is one that's attempting to hide under a mountain of cover-up.
Snafu: Streaky Self-Tanner
-- Nothing looks less natural than badly applied tanner but, it happens. And, when it does, it's important to realize that you can fix it. If it happens on your body, soak in a warm bath, exfoliate with a loofah and, if there are extra-stubborn spots that still look streaky, rub a lemon on 'em -- the citric acid will help to eliminate them.
If it's your face that's streaky, exfoliate (Gently! You don't want to replace the orange streaks with red ones) and apply a yellow-toned foundation -- the hue will help offset the orange.
Snafu: Greasy Hair and No Time to Shampoo
-- Sure, hats are all the rage these days, but there is another solution -- dry shampoo. You spray it on your roots, rub it in a bit and behold your newly un-oily hair. Try it, you'll love it. (I like
T3 360 Refresh Dry Shampoo
, $19.) In a pinch, baby powder will work too, but this can be tricky if you have dark hair.
Snafu: Sweat Stains
-- Even if you apply antiperspirant, you can sometimes get unfortunate sweat stains. Experts suggest applying deodorant at night to allow it to seep into your skin (re-apply in the morning) and recommend using an anti-bacterial soap (like
Dial Body Wash
, $7). Also, if you're heading to, say, an outdoor wedding in August, do yourself a favor and wear fabrics that both breathe and won't show stains as readily -- stay away from silk -- it's incredibly unforgiving.
Have any "snafu solutions" you want to chime in with? I'm always looking for a quick fix!

Our Expert Guides