Posted by Total Beauty 09/24/10 at 11:09AM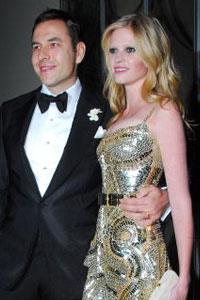 Lara Stone (uber model) and David Wallingham (British funny guy), tied the knot recently at the super swanky Claridges Hotel in London. Despite wearing two, yes I said two, custom Givenchy gowns (that's right people, life isn't fair), I'm not sure the focus was really on the dresses. Distracting thing number one was her ample cleavage, pushed firmly skywards in both gowns -- the ivory floor-length wedding dress, and the teeny-weeny, Bond-Girl-meets-Oscar, gold mini for the reception (pictured here). Distracting thing number two was her wedding hairstyle. She went the more un-done route -- maybe when your job requires a team of hairstylists and makeup artists follow you around every day, it's a luxury to
not
have to deal with them on your wedding day? Anyway, on her, the casual I-just-ran-my-fingers-through-it-when-I-rolled-out-of-bed wedding hair worked. On non-supermodels, it might look a bit hard to pull off.
If you do want to wear your hair down for your wedding, here are five great celebrity styles to inspire you, as well as some tips from one of Redken's top session and celebrity stylist, Giovanni Giuntoli on making a "down 'do" go the distance.
Inspiration:
Sofia Vergara, Diana Agron, Claire Danes, Jenna Ushkowitz and Taylor Swift. (See photos below.)
Styling Tips:
For curly wedding hairstyles:
"Down looks are fresh and easy to do for yourself," says Giuntoli. "To make sure your curls have maximum staying power, it's really important to allow them to cool and set properly," he says. He recommends using a curling iron that's a size smaller than you'd like your curls to be (try
Pro Beauty Tools 1" Curling Iron
, $21.99). Don't worry if the curls come out tighter than you hoped, they'll soften a bit with the weight of your hair and over time.
If you use hot rollers instead of an iron, "the key is not to rush it. Wait to drop curls until the very last minute. The longer the curls have to set, the more resilient the style will be. You can always soften the curl, but you can't always get them tighter," says Giuntoli
For straight wedding hairstyles:
"For a straight, slick look, you need to keep frizz to a minimum," he says. "Apply a light coat of
Redken Glass 01 Smoothing Serum
, $15 onto thin sections of hair before using a flat iron to smooth hair out. This will seal in the product and fight off humidity to prevent frizz. Follow each section with
Redken Forceful 23 Super Strength Finishing Spray
, $15 to also prevent frizz and secure the shape and feeling," he says.
If you want to go with the down look, but have a little more control over the way your hair will look come cake-cutting time, a ponytail is a great option. "A polished, sleek look requires more work, but a soft, loose style is a lot easier. Just gather hair into a ponytail, give it some bounce with a curling iron and gently rake your fingers through it to separate," Giuntoli.
Want more wedding hairstyle inspiration? Check out these
11 DIY Wedding Hairstyles
.
By Alison Rowe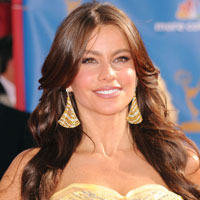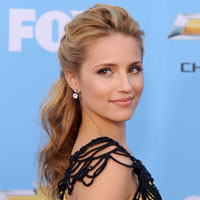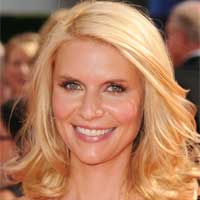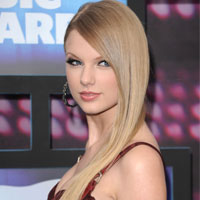 RECENT BRIDAL VIDEOS