Posted by Alison Rowe 02/09/11 at 06:09PM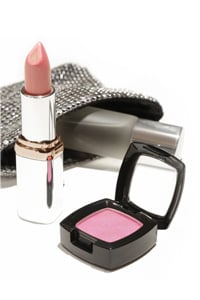 Hands up if you've seen the movie "The Wedding Planner." You know, the one where Jennifer Lopez (who plays an absurdly organized wedding planner) falls in love with Matthew McConaughey even though she shouldn't?
OK, you can all put your hands down now. Remember her suped-up, super hero-worthy kit, containing everything she could possibly need for any wedding emergency ... like ever? Yeah that one.
Now, we're not suggesting that you arm yourself with
that
much stuff, but there are a few essentials you should have handy to ensure your wedding makeup and hair stays picture-perfect all day. (You know the photos will be on Facebook before you've even cut the cake, so you better be prepared.) To help you know which key items you should have your bridesmaids tote for you (delegating this duty is a must), we chatted with celebrity makeup artist for mark. cosmetics, Mai Quynh.
Her wedding beauty emergency kit must-haves:
Blotting papers:
Dewy skin is "in," but you looking like an oil-slick is definitely not. Keep mega shine in check before you re-powder with
Bobbi Brown Blotting Papers
, $20. (They come in a compact with a handy mirror, too.)
Powder:
mark. Matte-Nificent Oil-Absorbing Powder
, $12 is ideal "for light coverage and shine reduction," says Quynh. After you blot, dust it on where you need a little mattifying help -- foreheads are notorious for looking extra shiny in photos.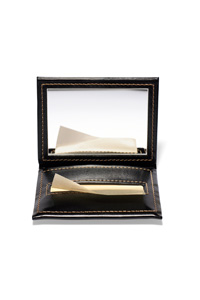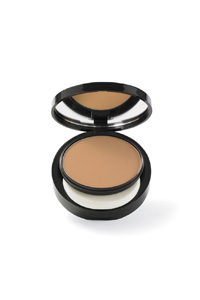 Q-Tips:
What would we do without these multi-tasking swabs? Keep some handy "for cleaning up eyeshadow or mascara that has smudged," says Quynh.
Your lipstick:
There will be tons of smooching, eating and drinking, so you'll want to reapply throughout the event, she says. If you have an artist do your makeup, buy the lip color you plan to wear ahead of time so you can take it with you. (It can also double as blush if you need a boost of color.)
Eyeliner:
If your wedding makeup includes a rimmed or smoky eye, you'll probably need to touch up your eyeliner, says Quynh. Try
Chanel Stylo Yeux Waterproof Long-Lasting Eyeliner
, $29.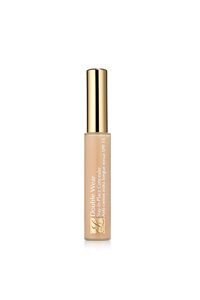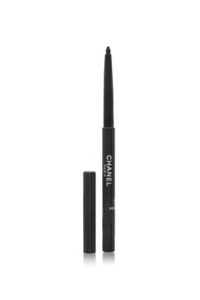 Concealer:
Camouflage annoying blemishes (pimples, bruises, scars, etc.) as needed to keep them under wraps, she says. Try
Estee Lauder Double Wear Stay-in-Place Concealer SPF 10
, $20.
Tissues:
Tears of joy, anyone? These are definitely a must.
Double sided sticky tape and safety pins:
"You never know when you may need [them]," says Quynh. Hopefully not in a Janet-Jackson-at-super-bowl-XXXVIII kind of way.
Bobby pins:
Have these to hand "in case you have stray hairs to be pinned up," she says. (Your wedding updo will likely need reinforcing after a few spins across the dance floor.)
Mints:
Opt for mints over gum -- it's not pretty to see a bride chomping while exchanging "I Dos."
Deodorant or perfume:
Stay fresh (and fragrant) all day, says Quynh. This is especially important for hot summer weddings.
Band-Aids:
Blister prevention for your feet in those hardly worn bridal shoes.
Quynh also recommends tucking a pair of roll up flats and a stain remover pen in your bag. The shoes are great for "when your feet are too tired and you need a break from your heels," she says, and the stain remover? It's a wedding. People are excited, stuff spills and accidents happen.
Now that you're all set with your wedding beauty emergency kit, it's time to figure out what to do about those nails. See how to give yourself a flawless
DIY manicure
.



RECENT BRIDAL VIDEOS