Posted by Total Beauty 09/21/11 at 04:15PM
By Jennifer Tzeses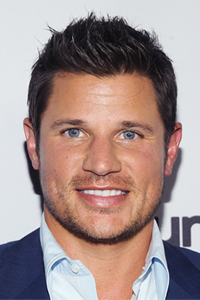 Amid all the hoopla of your wedding day beauty prep, it's easy to forget one crucial element: your groom. Granted, there's not a whole lot of primping that needs to take place before he walks down the aisle (lucky him) but you will want to get him to think about how he'll cut and style his hair.
Whether he's working with a curly top, a spiky 'do, or a shaved head, he could probably use some professional pointers that you can (gently) pass along. Before he even thinks about styling though, he needs to get a good cut.
"Guys should visit the salon the week before the big day for that last haircut, never the day before or the day of the wedding," says Nick Stenson, Matrix artistic designer. This will give his hair a chance to grow back a bit if the cut is too short or awkward. It also lets him try out any styling products he'll need to get his hair looking good.
After he's got his new cut and style, take a picture of him with all his styling products in to make sure they aren't too shiny or slick. "Photos look best when hair has a more natural, finished look," says Stenson, so you'll want to use products that give more of a matte finish rather than a shellacked look.
Now, your groom may just go in for a standard trim pre-wedding, but if he is looking for something new, you can show him these five options for inspiration. We've also included tips on how to style them -- to help him (and, more likely you!) stop stressing about how his hair will look on your wedding day.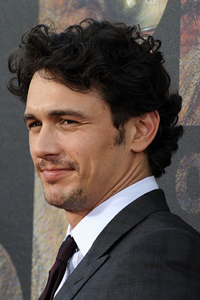 Lush Curls
James Franco's curls would be perfect for a laidback groom. The key to this look is keeping the curls undefined. To recreate: Towel dry hair and apply a styling cream like
Rusk Wired Flexible Styling Creme
, $14.76. Blow dry hair on low using your fingers to control it. Once hair is dry, mix a dollop of molding paste such as
Redken Rewind 06 Pliable Styling Paste
, $14, with styling cream in your hands. This cocktail gives lasting hold without making the hair look stiff. Gently rub the products into the hair to rough it up and separate curls.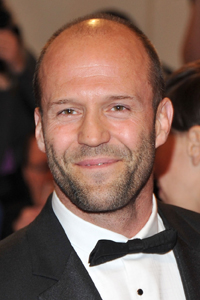 Shaved Scruff
Working with a thinning top can be tricky, but Jason Statham is a definite "do" when it comes to a shaved head. Keeping just a bit of growth adds a shadow to the head and contours the face, says Stenson. Keep it short though: The longer the hair, the sparser it will look. An added bonus to this style? No products necessary.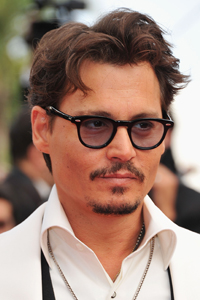 Bed Head
Maybe Johnny Depp rolls out of the sack with hair this sexy, but most of the time, achieving this kind of tousle takes some work. After showering, apply a styling cream like
Vavoom Matrix Design Pulse Loosely Defined Texture Creme
, $12.80, to wet hair. Blow dry using a round brush to polish and smooth the hair while adding volume. Once hair is dry, mess it up a bit and loosely apply more styling cream for a soft hold finish.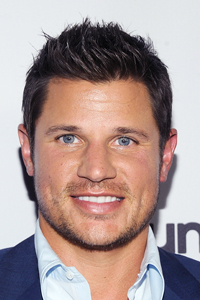 Precise Spikes
A jagged-edged 'do like Nick Lachey's is a stylish way to wear thick hair. To keep it soft, use a product that won't make the hair stiff. To get the look, rough dry wet hair with your hands, then sculpt and separate the front pieces with a lightweight modeling paste like
Rene Furterer Modeling Paste Matte Effect
, $24.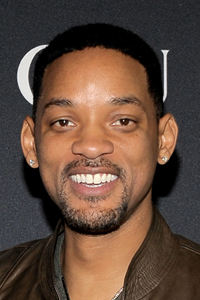 Close Crop
Will Smith's 1950s-inspired style is defined by its square shape: straight across the forehead and down the sides. To maintain a uniform appearance, use a pick to lift and pull the hair at the crown upwards from root to tip. This creates height that's controlled. Try
Matrix Design Pulse Fiber Shuffle Fibrous Play Paste
, $12.60, to add shine and maximum hold.
Now tell us, which look will your groom be wearing?



RECENT BRIDAL VIDEOS