Posted by Alison Rowe 11/16/10 at 06:58PM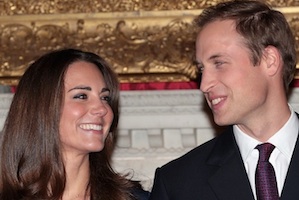 So now the questions begin, like, what wedding hairstyle will Kate wear on her big day? Here's our prediction ...
Well, Will and Kate (ahem, sorry, Prince William and Kate Middleton) have finally done it. Now we can all stop with the "will they or won't they," because it's officially official -- they're finally engaged and we know it's true because the palace Tweeted about it. (What's even cooler than that is, the Queen Tweeted her royal response to the news -- who knew she was even on Twitter?) Anyway, that means there's another Royal wedding in the works, and it seems like everyone at the palace is "delighted." Commemorative memorabilia -- think thimbles and teapots -- are already in the works, but obviously the main thing we care about is ... what she has in store for her wedding hairstyle and makeup.
Like the princess brides before her, we figure she'll keep her makeup pretty and simple -- dewy skin, a neutral lip, a swipe of mascara -- so that just leaves her hair ... It seems we only ever see her with it down (it always looks amazing, so why wouldn't she show it off), but will that have any bearing on her wedding hairstyle? Will she go for a more refined, traditional look, or something that reflects their young, un-stuffy love? The royals do seem to like their tiaras and flowing veils, so maybe she'll need a wedding hairstyle with a little more structure -- all those diamonds must make a headpiece pretty heavy, right? Or maybe she'll split the difference and try a half-up style. We're betting on a look similar to the two below -- Molly Sims' top knot or Anne Hathaway's glossy glam waves (which look like a snazzed up version of Kate's usual style). But what do you think she will go for?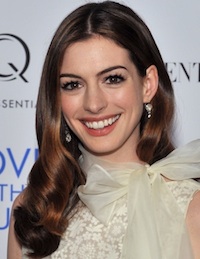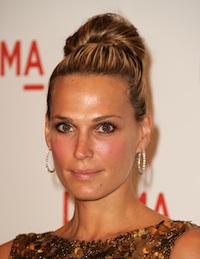 Whatever wedding hairstyle it is, let's hope this Royal couple, who announced their engagement on Twitter, will put their own fresh, modern spin on the big occasion.



RECENT BRIDAL VIDEOS