Posted by Alison Rowe 01/26/11 at 05:18PM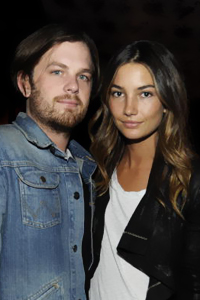 It may be that behind every great man there's a great woman, but it also seems that behind every rocker there's a supermodel. Think about it... David Bowie and Iman, Seal and Heidi Klum, Eddie Vedder recently wed his model love Jill McCormick, and now Victoria's Secret model Lily Aldridge is about to tie the knot with Kings of Leon cutie, Caleb Followill. What's the deal with models and rock stars anyway? We're not exactly sure, but our guess is, the models dig the bad boy, rocker image, and the guys get all gooey-eyed over the model's radiant complexions. Yeah, yeah, we know, it's really their sickeningly perfect bods, but since getting skin like a supermodel is more attainable than having a body like one, we're sticking to our guns. To help you get your own "model glow" on for your wedding, we spoke to skin guru, Dr. Nicholas Perricone (who's known for his "beauty from the inside out" approach).
First, we all know that external factors wreak havoc on our skin -- smoking, lack of sleep, stress, sun -- so aim to avoid those leading up to your big day (and pretty much always). But, you should also focus on the aging that's taking place from inside your body. Here's how Perricone says it works and how to wage your war against it:
"My decades of research has shown that inflammation is one of the main causes of aging skin," he says. "This inflammation is sub-clinical (invisible to the eye) and takes place on a cellular level. It does its damage by triggering free radicals, which accelerates aging by damaging cells." OK, so how do we keep those free radicals in check? Perricone came up with a Three-Tiered Program that combats inflammation (and thus aging) with an arsenal of antioxidants (read: nature's anti-inflammatories) through diet, supplements and topical antioxidant-rich products.
Tier One:
Start an anti-inflammatory diet
Eat high-quality proteins (fish, chicken), healthy fats (almonds, avocados), low-glycemic carbs (foods that don't spike your blood sugar -- think bananas not candy bars), anti-oxidant rich fruit and veggies (blueberries, blackberries, spinach, peppers), and drink lots of water to flush waste out of your cells and help metabolize fat.
Cut out what Perricone calls "pro-inflammatory" foods. That means sugar, processed foods, pasta, breads, pastry, baked goods, and snack foods such as rice and corn cakes, chips, pretzels, etc.
Tier Two:
Take anti-aging supplements
Perricone suggests amping up your "regular" vitamin and mineral regimen (B-complex, vitamin E, Calcium-magnesium, etc.) with targeted, anti-aging supplements. (Active ingredients to look for are Alpha Lipoic Acid, Omega-3 Fish Oil, Astaxanthin and vitamin C Ester.) "These nutrients offer anti-aging, anti-inflammatory and fat metabolizing boosting benefits, and they help prevent and reverse oxidative damage on a cellular level," he says.
Tier Three:
Get clinical with your skin care
Perricone suggests you use antioxidants topically, too, so try this routine: Start by cleansing morning and night to banish grime and get maximum payoff from your products. Try
Boscia's Purifying Cleansing Gel
, $21 -- it contains green tea and jojoba leaf, which are natural antioxidants. Add the benefits of gentle exfoliation by using the
Olay Pro-X Advanced Cleansing System
, $29.99 -- the device is waterproof so it's great to use in the shower. Also, always rinse with tepid water, hot is too drying. Next, spritz the
Kinerase Hydrating Antioxidant Mist
, $35, on your skin to tone and refresh your face post-cleansing (it also has Hyaluronic Acid which attracts moisture, making skin "plumper"). And finally, apply a serum that corrects and prevents sun damage like
SkinCeuticals Phloretin CF
, $150 and a moisturizer containing SPF (try
Aveeno's Positively Radiant Daily Moisturizer with SPF 30
, $13.99, which is a great multitasker. It moisturizes, evens out skin tone and offers sun protection). If you use a moisturizer that doesn't contain sunscreen, apply sunscreen on top of it, try
Kiehl's Super Fluid UV Defense SPF 50+
, $35 and
Clarins Sunscreen Wrinkle Control Eye High Protection
, $28.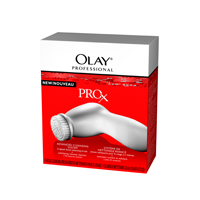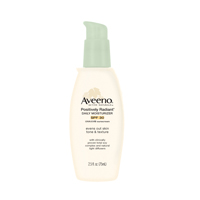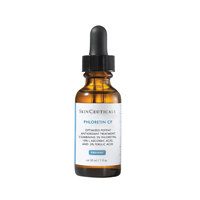 Quick moisturizer/serum tips: Apply moisturizer to damp skin, which will help lock in moisture, and always apply antioxidants before any other products -- they absorb best on bare skin.
Of course antioxidants aren't the only ways to combat aging skin. To fight serious wrinkles use a prescription retinoid. If a visit to the derm isn't in your future, try
Neutrogena Dermatologics Retinol NX Progression Kit
, $98. It's a great over-the-counter version for retinol newbies.



RECENT BRIDAL VIDEOS