Posted by Total Beauty 09/07/11 at 05:55PM
By: Anne Chertoff
If there's one day in your life you want to smell amazing, it's your wedding day. You'll be hugging hundreds of people (literally), not to mention cuddling up with your groom for copious photo ops. So you'll want a fragrance that'll have you smelling pretty -- and one that'll last from the walk down the aisle to the bouquet toss.
Plus, scent has a strong ability to evoke memories, so if you wear something other than your everyday fragrance, you'll be able to associate that smell specifically with your wedding day. How nice would it be to walk down the street, get a whiff of your perfume, and out of nowhere be back at your wedding? Well, that's what the right fragrance can do. Here's the info you need to help you choose.
While you're shopping ...
Keep your wedding location in mind
Robert Gerstner, owner of
Aedes de Venustas
in New York, explains that your wedding location is an important factor when selecting a perfume. "Fragrances respond differently in warmer climates and higher humidity as opposed to dry and cold." Tell the salesperson where and when you're getting married as well as what type of scent you're thinking of wearing. You should choose a fragrance that is different than the one you wear every day, though it can be part of the same scent family.
Use your current perfume as a guide
Find out the notes used in the fragrances you already love, and use them as a guide to finding your wedding perfume. After all, you also want to take into consideration smells you like, says Ruth Sutcliffe, Fragrance Designer at
Coty Beauty
.
Go for a test drive
Start shopping a few months before your wedding day, so you have time to sample and test-drive a variety of scents. And don't test-drive
too
many scents in one go: "Limit the number of perfumes you try at each visit to four, testing each scent on specific pulse points: your wrists and the crook of your elbow," says Sutcliffe. Trying any more than this will overwhelm your nose, and you'll have trouble distinguishing one from the other.
Ask for samples
Once you find a fragrance you like, ask for samples so you can try them out, wearing each one for a day, to avoid any buyer's remorse. (And if you do end up buying one you hate,
make sure it's from one of these stores so you can return it
.)
On the big day ...
Apply it right
"Give the fragrance something to cling to by layering it with the companion lotion or oil," advises Andrew Reich, the Fragrance Expert at the
Sephora
St. Louis Galleria. Another option Reich suggests is to spray a little fragrance in your hair, which is more porous than skin and will soak up and hold the fragrance longer. And while we're on the topic of length, a good fragrance can last from five to eight hours, so you shouldn't have to reapply it. Note: If the bottle doesn't have a spray function, coat the stopper by tipping the bottle and apply the perfume with the stopper, not your fingers. Your fingers have oils that will contaminate the fragrance's chemistry.
Keep your dress safe
It's important to note that fragrances can stain clothes, so be sure to apply your perfume
before
you get into your wedding dress.
Reapply only if necessary
Like we said, most scents should last you all day, but if you do want to apply more, ask for sample sizes at the fragrance counter where you purchased it. Or, pick up an atomizer and add your fragrance the day before your wedding. The
QUEUE Perfume Stick Roller
, $45, is available in five colors and can easily fit in your handbag or wedding-day emergency kit (you just fill it ahead of time with your chosen perfume).
Our picks to sniff ...
You've got the tools to find and wear your wedding scent, but before you head off to Sephora, here are a few of our favorites to keep in mind while shopping, handily broken up by location (remember, that's key!):
For a beach wedding, try: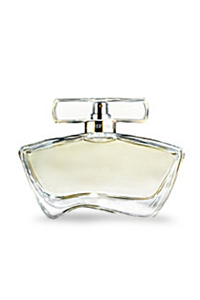 Jennifer Aniston Eau du Parfum
, $39
Chanel Cristalle
, $84
Faith Hill True
, $28
For a country setting, check out: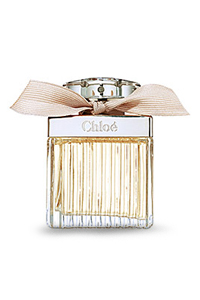 Chloe Eau de Parfum
, $63
Marc Jacobs Daisy Eau de Toilette
, $46
Chanel No.19 Eau de Toilette Spray
, $84
For a formal affair, you'll love: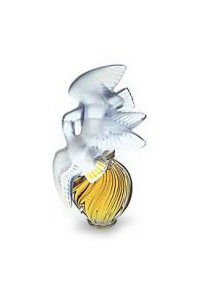 Nina Ricci L'Air du Temps Lalique Parfum
, $180
Prada Beauty Prada Milano Infusion d'Iris Eau de Parfum
, $84.99
Chanel Chance Eau Tendre
, $90



RECENT BRIDAL VIDEOS