Posted by Alison Rowe 12/16/10 at 08:10PM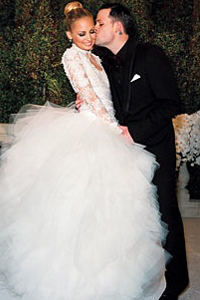 Not everyone can say they had an elephant at their wedding, well, unless you're Nicole Richie and Joel Madden. Richie invited one of these gentle giants because they're supposed to bring good luck, and with the spate of celebrity break ups in recent days, who's to blame her? Their wedding was apparently an intimate, yet lavish affair -- 150 or so of their nearest and dearest -- with Richie wearing three different gowns by Marchesa. They said their 'I do's' with Neil Lane wedding bands, and celebrity hair stylist Byron Williams (as in Byron from the Byron & Tracey salon in Beverly Hills, Calif.) was on hand to make her wedding hair look gorgeous -- what more could a girl want, right?
Richie also chose to wear her signature smokey eye paired with a nude lip for the big day. It seems that whether she's a blonde or a brunette, has long hair or short, a dramatic eye and pale lip is her go-to for red carpet beauty. (We doubt her makeup trial took much time at all.) If you like the wedding hair and makeup Richie sported, we have good news for ya. We chatted with celebrity stylist, Amanda Shackleton of nybridalbeauty.com to give us the 411 on Richie's look. Here's the breakdown:
Wedding makeup: "A smokey eye says confidence," says Shackleton. "Nicole is not afraid to show her sexy side with her makeup." She has very big, sultry eyes naturally, so by keeping the emphasis on the eye, it makes her either appear more sophisticated, or a bit doll like -- depending on the clothes she is wearing and the style of her hair."
To get the look, you need a great eye shadow color (it doesn't always have to be black -- hues of green, blue and purple look beautiful, too), lots of black eyeliner (try
blinc eyeliner
, $25) and a set of quality false lashes, she says (try
Ardell's Fashion Lashes No. 110
, $4.49).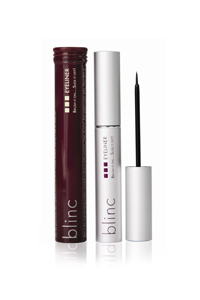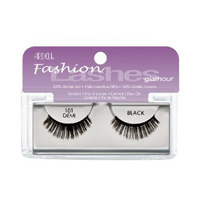 The modern, nude lip she favors is very easy to wear, adds Shackleton, and "you don't have to worry about constant touch ups. You do need to be careful to balance it out with a more pronounced eye though or you can look washed out." Try
Napoleon Perdis Lip Lacquer in Champagne
, $18.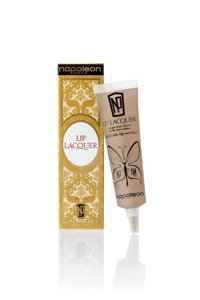 Wedding hair: "Richie has a heart-shaped face with her forehead being the most prominent part." On the red carpet she usually goes for something soft, with a side swept bang to help narrow the upper part of her face, says Shackleton, but for her wedding hairstyle she did the opposite, looking stunning with the increasingly popular high bun. (Hilary Duff wore similar wedding hair for her nuptials. (
Remember this updo?
) It has an updated, yet vintage-y feel, and by keeping the height at the crown it doesn't "fight" with the high neck of her gown, she says. It completely complements the whole look.
Love a dramatic look but don't want to play up your eyes for your wedding?
How about a sultry red lip instead?
By Alison Rowe
Wedding photo credit: Yvette Roman/Getty, via
People



RECENT BRIDAL VIDEOS