Posted by Total Beauty 11/04/10 at 04:17PM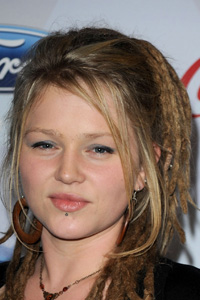 You loved her as the raspy (in an awesome way) chanteuse on "American Idol" and now you can love her for being an eco-friendly bride -- a rising trend in the bridal world. Crystal Bowersox married her beau and fellow musician, Brian Walker, saying, 'I do' with a 1.1 carat ruby ring and organic cotton and hemp gown. (Designer Tara Lynn made it in her solar powered studio -- how awesome is that?) We spoke to hair and makeup artist, Bryan Lynde, to get the scoop on bridal makeup that's as good for the environment as it is for you.
The argument for eco-friendly or organic beauty products is a good one, yet in our personal quest for beauty, the majority of us gloss over the ingredients in our favorite lipstick or lotion, says Lynde. It seems we don't care what we put on our skin -- and therefore into our bodies -- only what the product promises to do for us (we can't disagree with that). "I always find it odd that most people either don't realize, or care, about what type of chemicals, minerals or vitamins they apply to their skin," he says. As the body's largest organ, it absorbs so much of what you put on it (just think of the 'patch' delivery system).
When choosing your products, there are a few rules of thumb, he says. All pigments should be of plant or mineral origin, and stay away from 'nano-particles' (a delivery system that makes it easier for ingredients to end up in your bloodstream) and synthetic ingredients. Here are a few quality products that will create a gorgeous bridal makeup look: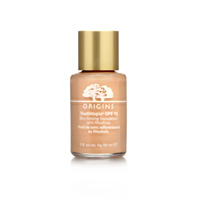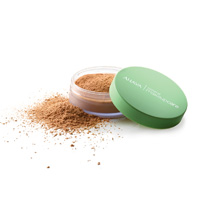 Origins Youthtopia SPF 15 Skin Firming Foundation with Rhodiola
, $26.50 Even out your skin tone
and
fight wrinkles with this healthy-for-your-skin makeup.
Ahava Loose Powder
, $35 Set your makeup and prevent shine with this powder. It's packed with anti-oxidants and Dead Sea Minerals, but doesn't contain parabens and dyes.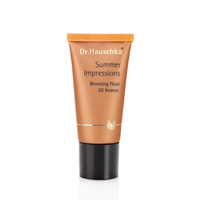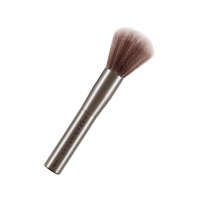 Dr. Hauschka Bronzing Fluid
, $36.95 Antioxidant rich and full of nourishing oils, this is perfect for creating a gorgeous, sun-kissed bridal makeup look. (BTW, Lynde is in love with this line.)
Urban Decay Good Karma Powder Brush
, $36
This brush is made from recycled PET bottles and aluminum.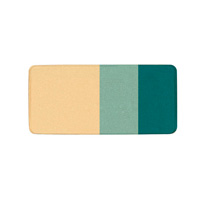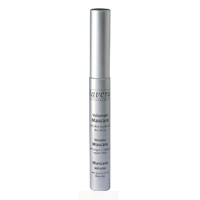 Aveda Petal Essence Eye Color Trios
, $22, Full of nourishing ingredients, these shadow trios are all you need for lightweight, long-wearing color.
Laverna Volume Mascara
, $20.99
This mascara is free from parabens and heavy metals, and chock full of hydrating ingredients like organic Jojoba and wild rose oils.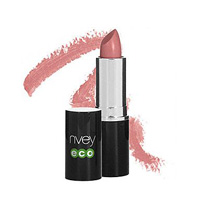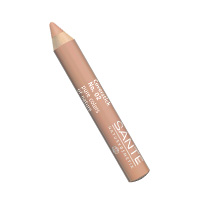 NVEY Eco Lipstick in Muted Mauve
, $28 Lynde loves the long-wearing formula of this lipstick and we do, too. Seriously, you have better things to do on your big day than reapply lipstick.
Sante America Concealer
, $12
Boozy bachelorette party anyone? Sort out blemishes and dark circles with this concealer.
By Alison Rowe



RECENT BRIDAL VIDEOS