Posted by Alison Rowe 06/15/11 at 07:38PM
British singer Lily Allen looked fabulously happy in the wedding pics snapped after she and boyfriend Sam Cooper said, "I do" over the weekend. And it wasn't just the wedding she was excited about: During his wedding speech, her new hubby announced that Allen is pregnant.
With her baby bump just visible, she looked radiant decked out in her vintage-inspired bridal look. (We're thinking
regular facials
in addition to the pregnancy glow.) Her custom gown, complete with lace overlay and sleeves, was by French designer, Delphine Manivet, and her long, flowing veil was definitely a nod to a bygone era. Thumbs up so far, but here's the pickle: While we love, love, love Allen, we weren't that crazy about her hair. Her side-swept bang didn't stay side-swept, and the curl in the back got a bit lost and stringy. It just ended up looking a little "undone." (Sorry Lily.)
But we thought the vintage vibe she went for was gorgeous, so we spoke to Caile Noble, Stylist for Serge Normant at John Frieda Salon in Los Angeles, to give us a few other vintage-inspired styles that would work, not only for relaxed, daytime weddings like Allen's, but for more glamorous, evening affairs, too.
"When we hear 'vintage hairstyle,' we think of flapper girls and finger waves," says Noble. "More famously we think of Marilyn Monroe and old Hollywood Glam. The great thing about [these] classic [styles] is that they never really go out of [fashion]," he says. "Vintage [and] retro looks are popular because they offer true glamour with or without a modern twist."
And there are certainly styles for every kind of wedding. Noble walks us through them: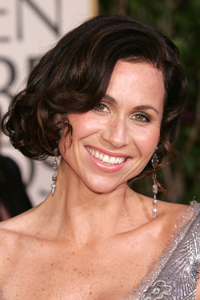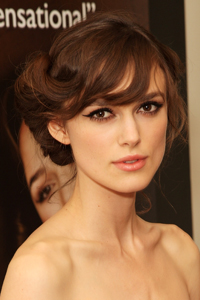 Minnie Driver's look has a modern feel allowing for a softer and more playful look. This would be great hairstyle for a more casual wedding, like a beach setting.
Keira Knightley's look has a vintage appeal yet is glamorous in a subtle way. This is a little less formal and could be dressed up or down depending on the selection of the dress.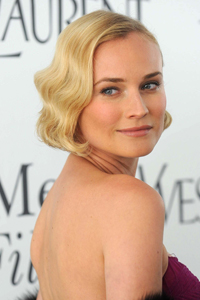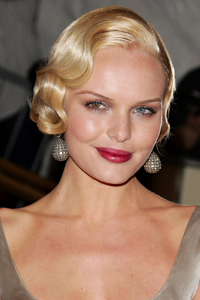 Diane Kruger's hair looks traditional but with softer ridges. Great for a formal wedding without looking overly done.
Kate Bosworth's finger waves are more formal and are very vintage in the approach and look. This style would make for a very elaborate and glamorous wedding.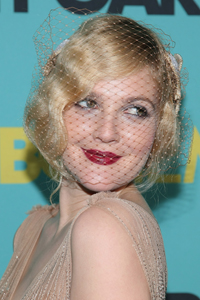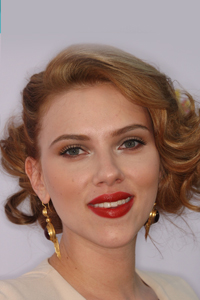 Drew Barrymore's flapper 'do has a modern feel but remains very retro. You would have to continue with the theme and wear nothing less than a vintage dress to compliment the hair.
Scarlett Johansson's hair says old Hollywood glam. Very sexy, but with a little messy vibe. This would be perfect for the rehearsal dinner.
Looking for more wedding hair and makeup ideas? Check out these
iconic brides from the past decade
.



RECENT BRIDAL VIDEOS