Posted by Kristen Giordani 10/27/10 at 04:35PM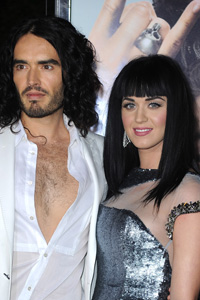 Well, they did it. Katy Perry and Russell Brand became Mr. and Mrs. at the super romantic Aman-i-Khas resort in northern India. We're still waiting to see the pictures so can't comment on (ahem, critique) her bridal hairstyle or see if she opted for Indian wedding makeup. What we do know is that she opted for an Elie Saab haute couture dress and the couple adopted a few traditional wedding beauty customs -- they both had henna designs on their hands and feet and she wore a traditional bridal nose ring (albeit a faux one) for the trip. A rep for the couple said, "The backdrop was the inspirational and majestic countryside of Northern India," so in that vein, here are some traditional Indian beauty treatments you might want add to your list of pre-wedding beauty indulgences.
For centuries, Indian women have used homemade beauty products, says Shobha Tummala, founder of Shobha salons in New York. Most of us think about our beauty products as coming from the medicine cabinets, she says, but traditionally in India, they come from the kitchen. During Tummala's childhood in Hyderabad, India, she and her grandmother prepared beauty treatments each day for the family. Every ingredient has a particular purpose -- turmeric, for example, is known for its antiseptic qualities and sandalwood has wonderful anti-inflammatory properties.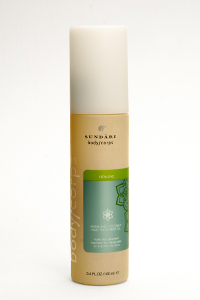 Hair:
"In the Western world," says COO Rahul Koul of ayurvedic skin care line Sundari, "application of oil to the hair is virtually unknown. Most women use shampoo and conditioner for their hair care needs." Indian women, on the other hand, use oil to protect their beautiful long, thick, dark hair, he says. (Try the
Sundari Neem and Coconut Hair Treatment Oil
, $34). Use a hair oil treatment up to three days a week. Apply it from roots to ends and leave on for 30 minutes before rinsing.
Henna:
A group of women gather to prepare you for your wedding, says Tummala. (Much like a girl's bridesmaids, except with slightly different duties.) One of their tasks is to apply henna to your hands and feet. The bride generally has more intricate henna designs than anyone else, she says. There are many different patterns, but it's popular to hide your husband's initials in the design for him to find.
Hair removal:
The women also remove unwanted hair on legs and underarms by sugaring (a gentle
r alternative to waxing) and eyebrows by threading, says Tummala. In cities nowadays, brides might go to a salon for these treatments, but generally a member of your family will do it, she says. Try sugaring at home with the
Shobha Sugaring Gel
, $22.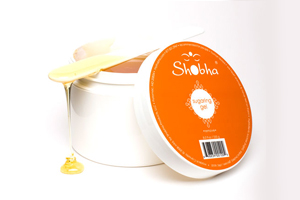 Skin:
Growing up, I used cream on my face and body each day as a moisturizer -- I never used lotion until I came to America, says Tummala. It sounds extravagant, but we boiled milk everyday to make yogurt, so this was almost a by-product. After I moved here, my grandmother scolded me for using store-bought products -- she could tell by the color and texture of my hair and skin.
Her version of a body scrub that's used all over India is made by blending together sandalwood powder, camphor, turmeric and ground chickpeas -- the chickpeas provided the course grounds for the scrubbing. She also made face masks by mixing rosewater with a little sandalwood powder, or for dryer skin, she'd use a mixture of yogurt and
honey
. Both of these are simple to whip up in minutes.
Check out more
wedding beauty treatments
.



RECENT BRIDAL VIDEOS