Posted by Alison Rowe 12/08/10 at 11:55AM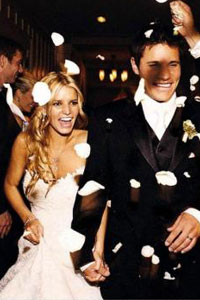 Jessica Simpson is heading back down the aisle. Sadly, her first marriage to Nick Lachey wasn't quite the "til death do us part" romance they'd hoped for, but happily they both seem to have found love again. Simpson did announce her engagement just days after her ex-husband announced his though -- perhaps a little thunder-stealing going on there?
Regardless, all eyes will be on her now as she plans wedding number two. Whose dress will she wear -- another Vera Wang? Where will they tie the knot? What will her wedding hairstyle look like? "I've already done the traditional thing so I just wanted to do something that was different," said Simpson about her unique ruby and diamond engagement ring. But, will that carry through to her wedding day style, too? For her fairytale nuptials in 2002 (also known as wedding No. 1), she stayed true to her signature hair look, wearing her long, soft waves in a half up wedding hairstyle. She accessorized her waves with Van Cleef & Arpel brooches. This wedding hairstyle instantly became a "must" on every engaged girl's hair trial list, but what was it about that style that made it so popular? "It is a sexy, modern and comfortable look that any bride could wear and look and feel amazing on her wedding day," says Liam Carey, Stylist for the Serge Normant at John Frieda Salon in New York City. So what's next? Will she wear a similar style this time around or go a different direction? "I would definitely go with her hair up, but nothing too tight," says Carey. "Jessica can wear sleek hairstyles as well as styles that are soft and wavy, but her hair looks best when pieces of hair are left around the face -- it is flattering to her face shape and a good look for her, " he says. See proof in the photo on the left.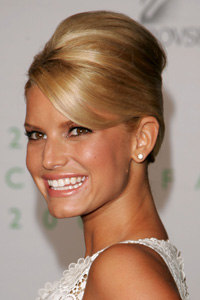 To help Simpson make a decision on her wedding hairstyle, we're offering up five other blonde beauties (Jessalyn Gilsig, Jennifer Morrison, Katherine Heigl, Kate Winslet, and Kate Bosworth to be specific--see below) wearing similar lady-like updos. Maybe Simpson will take our advice.
If you, like Simpson, are still deciding on your wedding hairstyle, Carey has a few tips that might help:
*Book an appointment one to two months before your big day. This gives the stylist a true sense of what your hair will be like the day of, so you can choose a style that will work.
*Choose a stylist that specializes in updos and has worked with brides before.
*Go to the trial with images of looks you like (these five perhaps?) -- it's always good to have pictures to reference.
*Select a style that makes you feel like yourself, but a tad more special.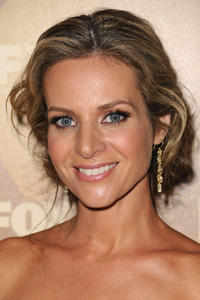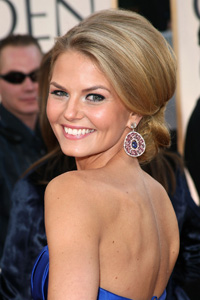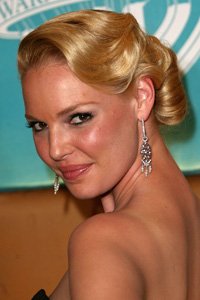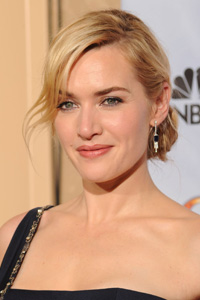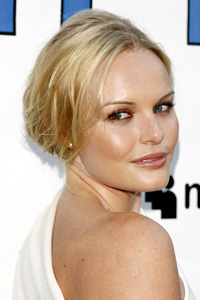 Know the hairstyle you want but haven't found the right wedding accessories? Check out these
ten gorgeous wedding accessories
.



RECENT BRIDAL VIDEOS