Posted by Total Beauty 11/09/11 at 03:56PM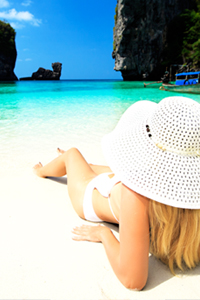 By Jennifer Tzeses
Like any smart bride, you likely already have your wedding day beauty arsenal of professionals and products locked and loaded. Even though I tend to be a last-minute kinda gal, when my big day comes, you can be sure I'll have a binder of tear sheets at the ready right after he slips that engagement bling on my finger.
But amid all the planning that goes into your wedding day look, there's one thing I bet you haven't given any thought to yet: your honeymoon glam squad. That's right, your first trip as a hitched chick deserves the same special treatment as your wedding day. Obviously, you can't pack up your hair and makeup pros in your suitcase (if only!), but you can take along some key products to keep you looking gorg no matter where you go.
Whether you're jet setting to a warm or wintry locale, here are a few of my traveling faves. Check them out and then share: What are a few of your honeymoon beauty essentials?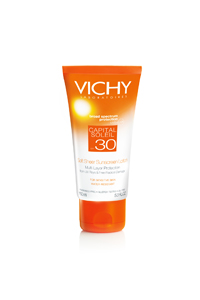 Vichy Capital Soleil Soft Sheer Sunscreen Lotion, SPF 30, $27.50
Any sun-savvy girl knows broad-spectrum protection is a must 365 days a year, even in cold weather. Your honeymoon is no exception! This sunscreen is one of the best for face and body: it's not greasy, absorbs quickly, and leaves your skin super soft thanks to ingredients like vitamin E.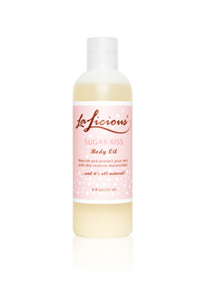 LaLicious Sugar Kiss Body Oil, $24
If ever there was a time to bring a body oil on vacay, this is it. But let's get our minds outta the gutter (or not). Sure, this heavenly-scented smoother makes massages a lot more fun, but it has other purposes, too. You can use it as a hair conditioning treatment, shave oil, eye makeup remover, and allover body softener (um, can you say multi-tasker?). Plus, the natural formula blends citrus, rose, and vanilla, and smells good enough to eat.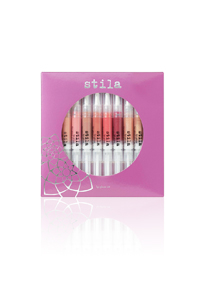 Stila Holiday Lip Glaze Set, $25
On this particular vacay, there's no doubt you'll be smooching a whole lot, which means you'll want your lips to look
good
. Stila Lip Glazes will give you the glossiest lips at the resort, and with the holiday set you can try eight different (almost) full-size shades.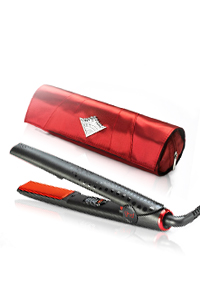 GHD Scarlet Collection Limited Edition, $240
Your honeymoon deserves more than your usual go-to style the whole time. Mix things up with GHD's hot styler. It's the ultimate tool to make waves, create curls, or keep your hair sleek thanks to its rounded barrel. And, it comes in an Art Deco inspired red satin roll mat that can double as an evening clutch.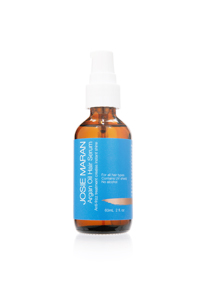 Josie Maran Cosmetics Argan Oil, $30
Tropical weather means one thing for most of us: frizz. To keep your hair shiny and under control, this serum is a must. If you don't know about argan oil yet, get excited. This ingredient adds serious moisture to your strands, mends split ends, eradicates frizz, and leaves your hair glossier than ever.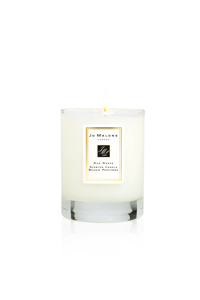 Jo Malone Red Roses Travel Candle, $35
Few things are more romantic than a bouquet of red roses from your sweetie. Now, you can take the scent along and set the mood for a steamy night with the one you love. The travel size makes it easily packable.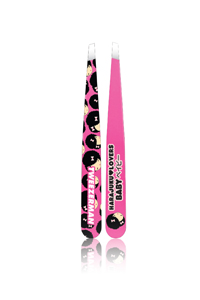 Tweezerman Harajuku Lovers Designer Series Tweezers, $15 for Mini Slant Tweezers; $25 for regular size
No way is a stray brow hair going to ruin your honeymoon pics. These limited-edition tweezers from Tweezerman will catch any "surplus" hairs and are simply too cute to resist. (When plucking is in order, at least they'll make you smile during the process.)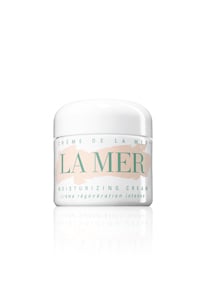 La Mer Creme de La Mer, $135
All that traveling can leave your skin dull, tired, and dry. This is the one miracle- working moisturizer I stand by year-round and in all climates. There's a reason it has a cult following. I've never met a moisturizer that's made my skin so soft, supple, and young looking. It's worth the investment!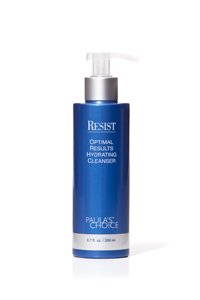 Paula's Choice RESIST Optimal Results Hydrating Cleanser, $16.95
Let's face it, not all cleansers are created equal. Since your skin is already experiencing the stress of travel, you want to treat it as kindly as possible. This formula is soothing and takes off your makeup without stripping your face of its natural oils.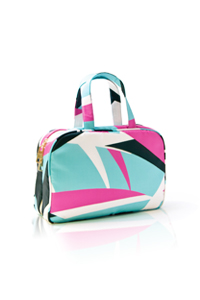 The Trina Aurora Deluxe Weekender, $70
All of these honeymoon faves will need to go somewhere to stay safe in transit. The Trina Style mod travel case is roomy enough to fit full-size bottles and includes two removable pouches as well as a large mirror. With this much room, you won't have to leave anything out -- perfect for those of us (I'm guilty!) who find traveling light impossible.



RECENT BRIDAL VIDEOS