Posted by Sarah Carrillo 03/08/13 at 06:12PM
By Lindsey Sirera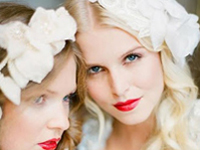 Let's be real: all brides are not cut from the same cloth. There are some brides who've had their big day planned out from childhood, right down to the color of the napkins (ivory, obviously.) And then there are those whimsical brides who dream of barefoot weddings on the beach. There are even those quirky brides who insist on weddings we'll never forget (think along the lines of scuba-diving 'I-Do's' or speakeasy receptions.)

But if there's one thing all brides agree on, it's wanting to look fabulous on their big day. So as a bride-to-be, why not step up your game with a little hair flair?

What's even better is we've narrowed it down to three stunning bridal hair accessories that are all under $50. So you really have no excuse not to at least browse these budget-finds.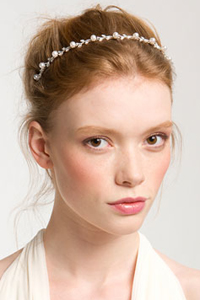 Traditional Bride

This bride will settle for nothing less than pure elegance, and this headband doesn't disappoint. With pearls woven into delicate gem encrusted leaves, your hair will be fit for a fairy tale wedding.

Price: $36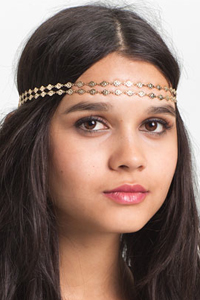 Bohemian Bride

When you hear the word wedding, do you think of long Grecian gowns and soft beachy waves under your veil? Chances are you're a boho bride. Incorporate this two-strapped golden headband with your veil to add a touch of effortless romance to your look.

Price: $24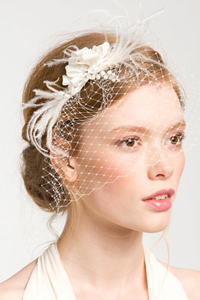 Quirky Bride

Watching traditional weddings on TLC most likely leaves you with hives, am I right? And we're right there with you in wanting to spice up that snooze fest wedding stereotype. Add this unforgettable hair comb to your hair for the perfect amount of pizazz -- without going too overboard. The delicate band and fishnet veil are just the thing to set you apart from all those cookie-cutter brides.

Price: $48





RECENT BRIDAL VIDEOS