Posted by Alison Rowe 03/09/11 at 04:41AM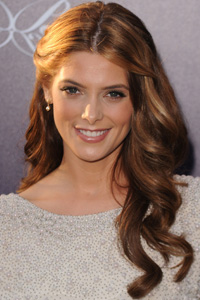 Growing out your hair for your wedding is a lengthy process (sorry, couldn't resist the pun), but nearly every bride-to-be is doing it. So what's the deal with long hair anyway? "I believe it's because long, beautiful, sexy waved hair looks timeless in wedding photos," says celebrity hairstylist, Michael Kanyon.
(Maybe that's why
Jessica Simpson's first wedding hairstyle
was such a classic.) "Remember, wedding photos are forever, so make sure [you choose] a simple style you'll still love in 15 years."
Long hairstyles also look great on most women because it works for all face shapes, he says. "It's how you frame the face that makes all the difference." Example: You can slim a rounder face by letting the cheekbones peek out, and balance a longer face by creating more layers around the jaw, he suggests. So when it comes time to styling the long hair you worked for months at growing, try one of these five gorgeous celebrity long hairstyles: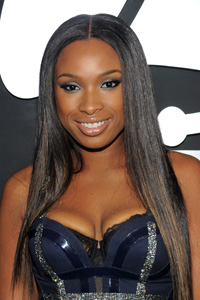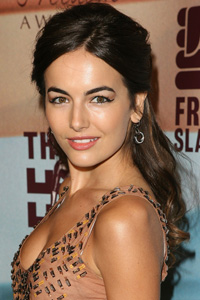 Jennifer Hudson
Hudson's "look is perfect for the bride that has been taking great care of her hair for months with deep conditioning treatments and regular trims," says Naemmah Carre, wedding specialist at blow in New York City.
How to get it: Apply blow dry cream (try
blow Ready Set Blow
, $21) to minimize drying time, and blow dry your hair straight, she says. Then "flat iron in small sections so that each strand gets super straight and shiny. Straight hair has to be almost perfect, especially for your pictures (any dents are super obvious) so take your time, she says.
Camilla Belle
"Camilla Belle took the classic half up, half down [wedding hairstyle] and modernized it by losing some of the structure," says Carre.
How to get it: Spritz volumizing spray at your roots before blow drying your hair for added volume. Then use a one-inch curling iron to create loose waves, she says. Wrap your hair around the iron, switching the direction in which you wrap it for a more natural effect. To finish "add texture so it doesn't look too perfect." Do that by scrunching
Frederic Fekkai Coiff Bouffant Lifting & Texturizing Spray Gel
, $23 through your hair. Tease your hair at the crown a bit, gather it into a half up pony and secure with bobby pins.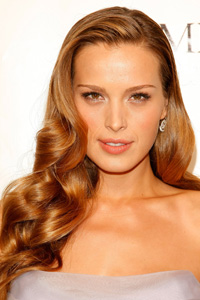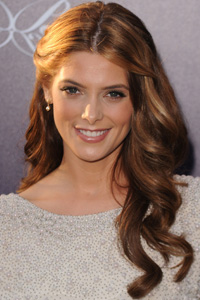 Petra Nemcova
Nemcova's old Hollywood look is great for a bride that wants a retro wedding hairstyle, says Carre.
How to get it: "With a one and a quarter-inch curling iron, curl the sides [of your hair] inward, toward the face," she says. "This look craves shine and hold so don't forget the serum (try
Paul Mitchell's Super Skinny Serum
, $17.99) and finish with hairspray."
Ashley Green
"Green's style is perfect for the bride who wants a super glam look and loves to wear her hair down," says Carre.
How to get it: Curl hair away from your face using a one and a quarter-inch curling iron -- don't alternate directions with this style, she says. Then "rake your fingers through [your hair] to break up the curls and add volume. Finish with spray for hold and shine." (Try
Aveeno Nourish + Style Fortifying Hairspray
, $7.99.)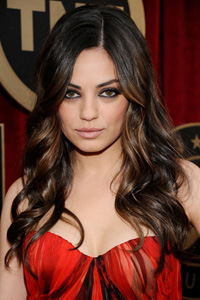 Mila Kunis
Kunis' sexy, loose waves are perfect for a destination wedding, says Carre.
How to get them: Apply
Bumble and bumble Texture Hair (Un)dressing Creme
, $26 to damp hair before blow drying and curling with a one-inch iron, she says. Alternate the direction you wrap the hair around the iron as you go. Finish by running your fingers through your curls and set with hairspray.
Know the wedding hair and makeup look you want, but not sure who's going to do it?
Learn how to find a great wedding hairstylist and makeup artist here.



RECENT BRIDAL VIDEOS