Posted by Total Beauty 05/18/12 at 03:20PM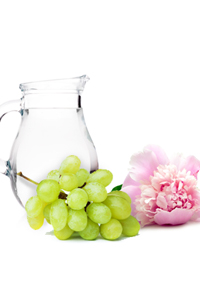 By Clare R. Lopez
Every bride wants to turn heads on her wedding day. I get it. It's that once in a lifetime event when you know all eyes will be on you. Add that to the fact that each moment will be captured in pictures and video (and likely shared on Facebook!) and you understand why so many women stress over looking perfect.
For some, this stress might be about dropping a dress size or two. But losing a few pounds quickly can be difficult. Plus, the pressure of planning your dream nuptials -- and the stress eating that can go with it -- can make slimming down seem like an impossible goal.
Don't worry -- I've rounded up easy tips for ways to shed those last few lbs as well as the unhealthy methods you should definitely steer clear of. Here are the eight best and worst ways to lose weight for your wedding:
The Best
1. Move that body
Everyone knows that
exercise
is key to burning calories. But how many of us actually stay true to our weekly gym goal? Make a point to carve out at least 20 to 30 minutes in your daily schedule for working out. Try aerobics and resistance training a few days out of the week for faster results.
2. Think before you drink (and overeat)
While empty calories usually seem to be the tastiest, do your best to avoid them -- especially drinks like alcohol or soda. Don't super-size your meals, either. With so many internal and external hunger triggers, it's all too easy to eat oversized portions.
3. Keep it fresh
Drink plenty of water. Not only does it flush out toxins and carry nutrients to your cells, but water can fill you up the healthy way. (The Institute of Medicine says the average woman should have about nine cups a day.) Don't forget to eat your fruits and vegetables. Having fresh produce for
snacks
throughout the day can help you resist that bag of Lays.
4. Sidestep the stress
With the Big Day looming, stressing over your "to do" list comes with the territory. But getting all worked up can do a number on your figure. When you're frazzled, it can be difficult to eat healthy, and if you're an emotional eater, then you'll snack even if you're not hungry. So take some time to relax. And remember: Working out is also a great way to relieve tension.
The Worst
5. Detoxing
Detox and cleanse diets are supposed to remove toxins from your body. But your body can do this pretty well on its own and, according to Mayo Clinic, there is little scientific evidence that these diets even work. The weight loss is due to fluid loss, which means that you can gain that water-weight right back. Plus, detoxing can also come with side effects from muscle breakdown to vitamin and mineral deficiencies.
6. Fad diets
Diets that go to extremes -- Atkins anyone? -- are fads for a reason. As they run their course, people come to realize that gimmicks don't produce results. So why put your body (and health) through the ringer? Old fashioned exercise and a healthy diet are the tried and true standard for real weight loss.
7. Starving yourself
Diets that require you to drastically restrict your calorie intake (remember the baby food diet?) are never a good idea. A healthy diet is all about balance. Not only will you gain the weight back once you start eating normally, but these diets could also have negative long-term effects. For instance, the popular K-E (Ketogenic Enteral Nutrition) Diet -- which requires you to "eat" through a nose drip -- can result in fatigue and kidney issues.
8. Diet pills
According to Mayo Clinic, diet pills and supplements "aren't subject to the same rigorous standards as are prescription drugs." So they can make their way onto store shelves without proving they're completely safe and effective. Which is why life-threatening pills like Ephedra have been banned in the U.S. Know what you're putting in your body and make sure it's safe by checking with your doctor before you try anything.



RECENT BRIDAL VIDEOS