Posted by Total Beauty 01/11/13 at 01:13PM
By Erica Smith

Last year had its fair share of celebrity weddings, from the semi-heartbreaking (JT was officially taken off the market) to the fairytale perfect (touché, Anne Hathaway). We've mostly recovered from the plot twist that was Ryan Reynolds and Blake Lively's secret nuptials and Jessica Biel's unexpected pink gown, so it's time to look forward in the New Year with the celeb engagements of 2012. Last year's proposals (and engagement rings) have us giddy with excitement for the ceremonies to come. As you take a break from your future wedding's Pinterest board, check out the 2013 weddings we wish we could score an invite to.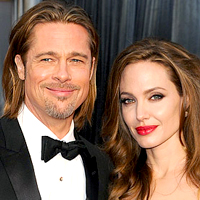 Angelina Jolie and Brad Pitt
The year 2012 was big for us stateside. Why? Because we realized we'd be getting a Royal Wedding of our own. In April of 2012, Brangelina finally made if official, and we're sure what's to come will be the wedding of the century. For starters, it took a year for Pitt and jewelry designer Robert Procop to create the perfect engagement ring, so we're anxiously awaiting the extreme detail that will most likely go into the ceremony. Bonus: Six mini Jolie-Pitts will definitely amp up the "aww" factor on the big day.










Keira Knightley and James Righton

In May 2012, actress Keira Knightley got engaged to Klaxons keyboardist James Righton. This tale of a gorgeous Brit wedding a musician makes us nostalgic for Kate Moss and Jamie Hince's 2011 ceremony. Knightley and Righton met each other through mutual friend Alexa Chung, which has us thinking this ceremony will boast the same balance of sophistication, rock 'n roll and a trendy guest list. Most of all, we're looking forward to seeing Knightley live up to her red carpet reputation (and then some) by walking down the aisle in an ethereal designer gown.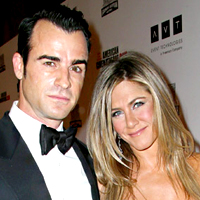 Jennifer Aniston and Justin Theroux
It's hard to forget about Jennifer Aniston and Justin Theroux's engagement due to photos of the massive planet of a ring on Aniston's finger. The public got an early peek at the wedding-to-be when the couple's plan to fly friends and family down to Cabo San Lucas, Mexico was leaked to the press. They're reportedly heading in a different direction for their destination wedding, but we hope the laid-back couple settles on somewhere tropical … We're sure Jen's yoga bod will look all the more enviable in white with a killer tan.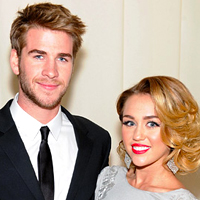 Miley Cyrus and Liam Hemsworth

In the summer of 2012, Hunger Games star Liam Hemsworth proposed to Miley Cyrus with a 3.5-carat diamond ring from Neil Lane. While the public was mostly shocked by the young age of the soon-to-be-married couple, it was nothing compared to Billy Ray Cyrus's announcement that his daughter was planning to have three ceremonies. One in Nashville for the bride, another in Australia for the groom, and a final one in Los Angeles for the couple? We'll support the decision to see how Miley's style evolution translates to multiple wedding gowns … and for the opportunity to see both Chris and Liam Hemsworth suited up on multiple occasions.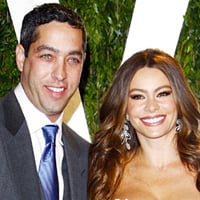 Sofia Vergara and Nick Loeb
Most women normally dread the big 4-0, but Modern Family actress Sofia Vergara was definitely not one of them. Veragara's 40th birthday celebration included 90 guests at a resort in Mexico and a proposal from her now fiancé Nick Loeb. The fact that her birthday party involved revelers partying amongst Mayan ruins has us thinking the couple will only go bigger for their wedding day. Regardless of the gown's cut and the floral arrangements, we're positive this wedding will be an all-out bash.



RECENT BRIDAL VIDEOS