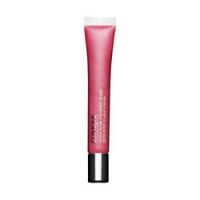 Decent!

I have a sample size of this gloss in Camisole (11), and like it alright, but am not sure I would buy it. So-so color and decent texture (a little tacky but that helps it stay on). I prefer Clinique Full Potential Lips Plump and Shine because it has more color. But still, a good product and a good value.

Great lip gross replaced by Clinique Superbalm Moisturizing Gloss

I just finished my last Colour Surge Impossibly Glossy. I tried a few colors, and my favorite was 13: Sugarplum. The color was vivid yet not too obnoxious. It gave shine and gloss that I needed without getting too sticky. My lip looked smooth. This is almost identical to their new line Superbalm Moisturizing Gloss, but this one was not very long lasting. I think the new Superbalm line is better in performance, but I miss the color selection of Colour Surge Impossibly Glossy.

Good for people who like a lot of gloss

It does live up to it's claims. It is very glossy and shiny! Its too gooey though and hard to apply because of that.
Back
to top