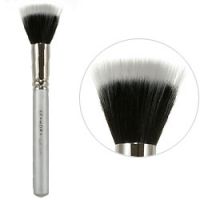 Wonderful product!

This Sephora Professionnel Platinum Stippling Brush works well to apply foundation. I would buy it again!

Good brush

This brush is a good one, nice to have in your collection. I like the sleek handle, the brushes are soft, and it is a semi decent price. I think there are brushes like this one for a less expensive price, but it is still a good brush.

Not worth the money.

Its an average stippling brush for such a high price. The bristles are really soft but it feels like I'm abusing it every time I stipple foundation on. The hairs are lacking in quality because after a feel uses, the black part flares and points out. I feel that it needs to be a little more dense and high quality for a price that high. You should just get a stippling brush at coastal scents or sigma. Its cheaper there and the brushes are better quality than this.
Back
to top