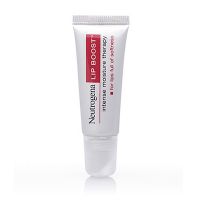 Finally a true claim!

This product does what it says; well, never expect miracles from any product, but this one comes close. If you apply this balm correctly (make sure you rub it into your lips thoroughly)it will make your lips very soft, slightly shiny, and fuller-looking. It's effects also last longer than most balms. It is definitely a must-have!

Great for overnight moisturizing.

I am glad this one does not have an SPF but is truly focused on moisturing your lips. I put it on every night and I wake up everyday with soft, supple lips that feel completely moisturized. I am glad I found this one since I used to wake up everyday with very dry lips. That problem is gone now and I feel like my lips are being prepped for applying lipstick or gloss the next morning.

WOW I REALLY LOVE THIS!

My lips in the winter get really chapped & flaky blehhhh & my usual balms (yes, as in more then 1) weren't working. I got this & tried it out & it's so amazing! It did smooth my lips & made them look soo kissable & supple. Not only that but it brought out the natural blush of my lips & I have naturally a pretty plump pout & I did see a little bit of a difference, it...read more made them a bit plumper..did I mention I love this product? It smells good, glides on smooth, treats my chapped lips, makes them prettier naturally, what more can you ask for? My lips are no longer chapped! If only they made an SPF version for the summer....
Back
to top