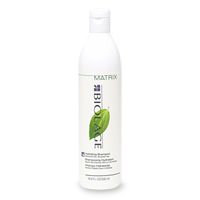 really hydrates!

I do a lot of damage to my hair with coloring, blow drying and straightening so sometimes I really need a good shampoo to give it back some life and this is the one that does it best!

wonderful

I used this product because it was recommended to me. It took a bit more product than i would prefer to clean my hair, but it left it feeling soo smooth. i loved running my fingers through it as I rinsed it off. I used the hydrating balm with it and it works great! The smell is good too. Its not too strong, its just enough to refresh me when I'm about to start my day.

LOVE

I love this product because it never makes my hair feel dry after I rinse it out. It doesn't build up and mait makes my hair soft and silky. It is definitely worth it!
Back
to top