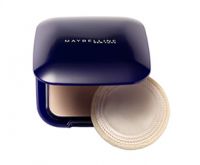 Poor Oil Control; Poor Packaging

This product is a "no, thank you" product for me! Not only was the packaging reminiscent of the 90's IMO, but I didn't see any oil control as a result. I bought this in Golden and was looking for a compact that I could toss in my purse and use for touch ups (after blotting sheets) throughout the day. I found this powder to be a bit cakey, even with the blotting sheets first; it brought me back to ...read morethe 90's when people didn't use sheets and only used powder, and makeup was cakey and unnatural looking. Can you tell I just wasn't all that pleased with this product? :) It just didn't work for me. The color was spot on but it didn't work well for what I needed it for. On the plus side, I have used this as a setting powder with a brush, and although I didn't experience oil control with this, I did like the way the powder looked and felt. In other words, I would suggest applying this powder only with a brush and lightly, to avoid that cakey, overdone appearance. If your skin is oily like mine, I think you will be disappointed with the lack of any real oil control ingredients. I am going to try the ELF HD Mattifying Balm and see if that works, and also Neutrogena Shine Control Pressed Powder. Wish me luck!

Will never stop buying it!!!

It does it all, gives good coverage, takes away the shine, and there's plenty of colors to choose from. I have no complaints!!!

needs to be packaged better

The powder makes shine disappear and the matte finish looks great. However, the powder itself crumbles after a while. It would leak out of the compact and leave a mess in my purse.
Back
to top