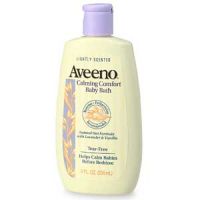 what do you think?

I think it is the warm water, and attention that soothes the baby; not the aveeno

Your baby will smell delicious!

I loved the scent of the Johnson and Johnson lavender wash and lotion, but my little ones were allergic to it. The Aveeno is hypo-allergenic and smells wonderful! It also works to calm my daughter down and signal that bedtime is coming up.

21 Best Soaps

Exclusively from the editors at Total Beauty

Get the Buying Guide to see these top-rated products!

Get it now »

Aveeno baby bath

I used this all the time with my baby, the scent was great and also I felt it really did soothe her. Will definently recommend.
Back
to top