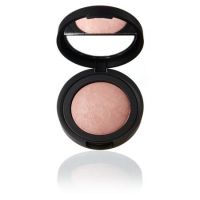 Laura Geller Baked Monochromatic Blushes
As low as
Better blushes at the drugstore....

I've never been attracted to this brand because most of Laura Geller's products are baked and I hate baked products from all my experiences with them. Baked products in my opinion have no pigmentation and staying power whatsoever. This product was a little bit better than other baked products I've tried. This doesn't have a lot of fallout which is a pro if you don't like that sort of thing but wit...read moreh that comes little to no pigmentation. The good thing about this is that the color's buildable. You can get the blush as light or as intense as you would like. I actually don't mind powdery products because I find they have better pigmentation. I got this as a free sample in Catalina and it was alright. It showed up a little bit on my light skin as long as I keep building the product but it faded pretty quickly. First product I've tried from Laura Geller and I'm not that impressed. I wanted to try their eyeshadows because of good reviews on Ulta but now I'm not sure if all her powders live up to this standard only.

Catalina

Catalina is the lightest shade in the monochromatic collection. It's a lovely light lilac pink. If one doesn't like the bright, intense pinks out there, give this color a try. Even though it's only one color it's not boring. This blush is smooth and blendable and gives cheeks a natural glow with a satin finish. I just use one dab with brush per cheek. It becomes one with my skin and is long ...read morelasting. Although pricey, there's a lot of product in a large compact. Only disappointment is the half mirror, which makes it hard to see when I'm putting on face makeup. If I'm paying almost thirty dollars for a blush I expect the packaging to be just as good as the product itself. Paraben free. Cruelty free. Ingredients appear to be vegan. No carmine and only one dye for the Catalina shade, red 7. Made in Italy. Has antioxidants white tea and centella asiatica extracts.
Back
to top