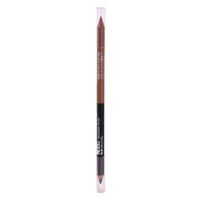 New York Color EYELINER DUET PENCILS
As low as
Great way to experiment

I really love the "Islands in the Stream" color. It is super hard to find a good green liner in the cheap brands. And I go through eyeliner so quickly I would need a second job to fund my eyeliner needs if I went too much more expensive. I find that this one wears well and comes in a good variety of colors. The texture is creamy and nice. You tend to go through the eyeliner rather quickly ...read moresince it is only a half size. I also tend to end up having to throw away the black end since I go through the colored side much quicker and now have a life time supply of black half eyeliners. This is a great eyeliner for the price. Since the price is so low it also a great way to be adventurous and try a color you might not normally try. A great way to experiment.

Okay product.

I think the colors are great and they have such a wide variety. It is creamy and goes on smooth but I find that it ends up smearing throughout the day. I like an eyeliner that stays put and this one doesn't hold up to the test.

Awesome!

I have two of these and they are awesome! This is probably my favorite eyeliner. The colors are bright and super pretty. The texture of the liner is super creamy too so it goes on smooth. It doesn't tug on your eyes as you put them on like many liners like to do. Like other pencil liners, they can smear a bit if you're not careful. Most of the time though it looks great. If you haven't tried them already I would definitely recommend that you do!
Back
to top