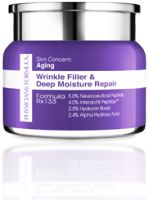 Physicians Formula Wrinkle and Deep Moisture Repair
As low as
Great to use at night!

I love the hydration I get with this cream, and have really noticed results. Plus the smell and price cane be beat! It's a luxury cream for such little money!

Review subject

I cant believe how wonderful my skin looks and feels. I have trouble skin from diabetes and other medications I take. Im 59 year old and still have occasional adult acne. I have random wiry hairs poking out(!) and when I remove the hair, it will cause a "pimple". Since Ive used Physician's Formula Anti aging kit, I have not had a hair or a pimple and people have noticed my smooth complexion. Thank you.
Back
to top