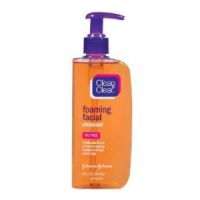 not that good

it has sodium laurel sulfate. a big no no. SLS should not be in any product. it is drying

It's an okay product

This product is quite okay for my oily skin. It says in the packaging that it helps prevent blemish, but I don't think so.

Bleh, NO!

The first time I ever used this product, my face was dry and the next morning when I woke up, I had a massive zit on my left cheek and I hardly ever get pimples on my cheeks. I didn't use it after that.
Back
to top