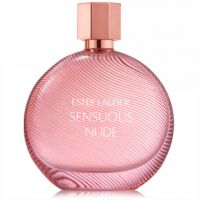 "Sensuous Nude"--So Sexy!

I don't care for the original "Sensuous," as I find it harsh. This fragrance was given to me as a gift and I was delightfully surprised. It is warm and gentle and subtly seductive, with its key notes of amber, jasmine, sandalwood, vanilla(!), and--of course--musk. Beware the men who trail you when you wear this . . .

Lovely

Sensuous Nude is a warm and soft and absolutely lovely fragrance. It feels like you're being wrapped in a warm cashmere sweater. I honestly don't smell the rose or the bergamot or pepper. It just smells like a warm woody musk. It is both alluring and lovely.

Sensuous Nude

It smells beautiful, its sensuous like its name and intimate you will love yourself when you are putting on this perfume. It lasts longer than most perfumes.
Back
to top