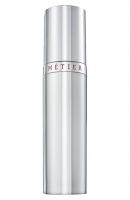 Le Metier de Beaute Peau Vierge Anti Aging Complex Tinted Treatment SPF 20
As low as
Good-bye foundation

I've been using this product for @ a month. I immediately fell in love with the lightweight texture and my new soft warm glow, while still being within my natural tone! The benefits of wearing this product daily is as essential as your favorite serum. You will notice benefits the quickly and enjoy the "Minus a few steps in your daily routine!!! I've tried everything and have been a Free-Lance Ma...read morekeup Artist off/on since 2001. I've worked for all your well known, High end cosmetic lines. I take a little from each, but this is a "Stand Alone" product!!!

Peau vierge anti-aging complex tinted treatment

LeMetier de Beaute's products are by far one of the best products I have invested in! Their tinted treatment has allowed me to eliminate my pricey LeMer foundation. This product reduces your pore size, contains retinol and gives you a nice sheen which is not heavy looking. I use this product along with their Peau Vierge corrector concealer which also contains Rentinol. I have sensitive skin and...read more in the past due to my pore size I would always have a problem with blackheads near my eye area and some on my face. I have not had a problem since using their products in the past 12 months.