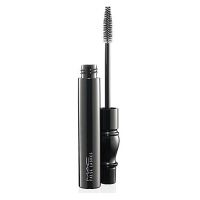 MAC False Lashes Extreme Black
As low as
Pretty terrible

It's a very wet formula. I didn't find it did much for my lashes but make them spidery. Lengthens, sure, but long spiders.. It also wears off quite easily, which is nice for removal, but when you're not ready, not great. There are way too many GREAT mascaras out there to waste time on this one. I don't think MAC has ever released a decent mascara, so my expectations weren't that high going in. I don't understand this either as so many of their products are amazing! But skip this one.

9.5

I purchased this mascara A year or so ago for the first time. I was originally looking for lash injection by too faced but I found this one on sale when at some outlets for $14.50, so I thought I would give it a go. I love it so far! The brush is perfect. I'll never understand why companies think that a huge ridiculous brush is necessary to create volume. This brush is on the small side, with the ...read moretraditional bristles. The formula is more on the dry side, which I prefer. The tube isn't MAC's traditional matte black, but more of a shiny black. The one thing I can't stand about this mascara, is the wand handle. It makes it very hard to twirl the brush while putting the mascara on because of it's awkward shape. It's very hard to put this mascara on without getting it somewhere it doesn't belong. That combined with the wand handle is why this mascara doesn't get ten stars. I do find that this mascara gives great, super dark volume and length with minimal coats. It can clump a little, but not enough that it's really an issue. Any mascara that gives a decent amount of unnatural looking volume will clump. I also found that this mascara has a weird smell. You can smell it a little after you put it on, but it's not bothersome to me at all. It fades when the mascara dries completely. Overall, it's a great dark black, lengthening, volumizing mascara with a crappy wand handle. I've learned there is no "perfect" mascara. If you want perfect lashes with minimal effort and spectacular packaging, buy false ones. I'd buy this again for sure though. It's probably my favorite mascara right now. One tube also lasted me 4 months...

Good Stuff

This goes on well and gives me eyelashes, both good things.
Back
to top