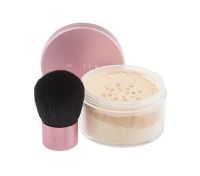 Mally Poreless Perfection Skin Finisher
As low as
UHHH!!!

This is that rare Mally product that I hate with every fiber of my being. There's nothing "skin finishing" or "pore perfecting" about this product. It's messy, leaves you looking disgusting, and can ruin a full face of make-up the second its applied. Why people think this is so fantastic, I have no idea, but I openly admit that every time I received one in a kit, I sold it on Ebay to someone that ...read moreactually wanted/needed it. I wouldn't recommend this to a single living soul. Sorry Mally, I love you, but this stuff stinks!!

Not bad, but not worth the money

so I got this a few years ago and used it till it was gone. It's similar to HD makeup sold in sephora and is about same price. it suppose to give you a smoothed out flawless finished look. It's okay and sets my makeup, but I don't have that poreless baby smooth face like I do with my skin79 gold vip BB cream. Even Skinn plasma finish look is good, but this is more like Bare minerals Mineral Veil ...read morepowder. I really don't think this does what is says and honestly it's basically useless. It does set my makeup in and keeps it on all day, but you will have to reapply during humid or summer days. I would say save your money it's not worth paying over 15 bucks for this stuff. The best thing really is the kabuki brush it comes with.
Back
to top