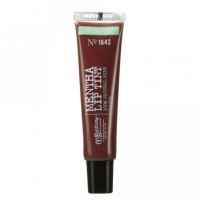 C.O. Bigelow Metha-Lip Tint
As low as
Not as great as I hoped...

I love the cinnamon flavored gloss from this brand and the plain clear mint gloss is nice, too. I normally prefer tinted lip products so I was excited to try the tinted version of these mint flavored glosses. But what I didn't think about before I bought this was that the original versions don't stay on very long. Not the end of the world with a clear gloss but makes for a lot of reapplying when you're trying to keep color on your lips. I never used this much and wouldn't purchase again.

Great lip tint

This is a sheer tinted lip product that smells great and tastes great too. It kind of reminds me of minty gum. It's not sticky and not too wet either. The shine factor is not too glossy but gives a nice finish. Even with the darkest tint, you can layer on the product to your desired color. I get these at Bath and Body Works, and they always have a good sale on these tints. I highly recommend it if you haven't tried it before.
Back
to top