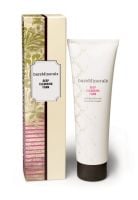 bareMinerals Deep Cleansing Foam
As low as
Lovely!

This is a very gentle cleanser that doesn't irritate or dry my skin. After using it, I feel refreshed and clean. My biggest beef is how expensive it is!

Spa Like

this cleanser smells heavenly. I thought it worked well to remove my makeup but no better than other cleansers I own. It was less effective on eye makeup than I would have liked.

My go to cleanser

I have dry, sensitive skin and usually use Jojoba oil as a cleanser and moisturizer. I know it sounds crazy, but I had a disaster several years ago after I tried a product recommended by an aesthetician and the jojoba oil was the only thing that saved me. In the summer, I feel like I need to use a "regular" cleanser a few times each week and this is my go to product! I just dampen my face, ...read moreplace just a small drop on my hands and slather up. Literally, just a little dab will give you a nice cleansing especially if you like that bubbly clean lather. Don't get me wrong. It isn't a soapy, dry feeling; your skin will feel clean and moist. This product came in a kit that I bought from one of the TV sites. You know the one….and I buy most of my beauty products in a kit. I just wait until one comes up that has products that I use and I really save by purchasing that way. If you ever see a presentation on this one, you will see the models remove TONS of make-up with just a little dab of this cleanser. I can vouch for the fact that it really works to clean your face completely! I also enjoy using this cleanser with my Clarisonic. I try to use it at least once a week, but honestly I forget as much as I follow through. After cleansing, I use a masque or apply honey (a natural antibiotic), followed by a moisturizer. I think this deep cleansing foam is a great product for the Clarisonic. My skin feels fantastic after this ritual (you would think that would help me remember to do it more often!) All in all, I enjoy using this cleanser on my dry, sensitive skin with great positive results.
Back
to top