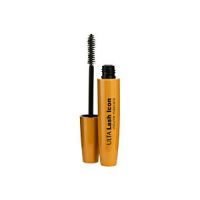 Ulta Lash Icon Mascara
As low as
So so basic mascara.

This mascara is supposed to build volume. It ends up just being kind of clumpy unless you're careful to wipe down the wand fairly well before applying. It doesn't smudge or smear, which is nice, but it's not worth the work. There are better mascaras out there at the drugstore--skip this one.

MUCH, much better out there!

I received this as a free gift at a new Ulta store opening. I am so glad I didn't have to pay for this! I have such an issue with brands that market a product one way, when it is completely the opposite. This mascara is supposed to create volume and it simply does not. The formula is thin and requires multiple, multiple coats. Even for those natural beauties (I am one on the weekends! :) it requir...read moreed 5 coats. Can you imagine how many coats it would take to get vavoom volume? OMG. I don't have enough time in my day! On top of that, I found the style of the brush to be uncomfortable. However, it does create length (with 5+ coats, but it is still there) but again, Ulta didn't call this a lengthening mascara. This mascara does absolutely nothing special.

Ok mascara

It was ok, It didn't add much volume, and it clumped my eyelashes together ( I might of used too much though), all in all, I don't think I will be buying this again.
Back
to top